Events
Edit Bucket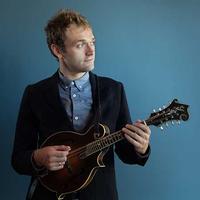 Saturday, April 28, 2018
Calexico, Meshell Ndegeocello, comedian Mike Yard and others join Chris Thile in New York for a live broadcast of Live From Here. 
Location:
The Town Hall 123 West 43rd Street (between 6th and 7th Avenues)

(Includes $2 facility fee. Additional fees may apply. Limit of 4 tickets per order.)
Tickets: $58, $64
Edit Bucket

Tuesday, May 1, 2018
7:30 PM
Tues, May 1 | Get ready for the no-budget Oprah experience. See a live taping of the new podcast hosted by Michelle Buteau, in the great tradition of late night, but with the comedian's signature comedy and warmth. Featuring celebrity interviews, hilarious monologues and music from Michelle's BFF Rob Lewis.

Monday, May 7, 2018
7:00 PM
Mon, May 7 | Join Jad Abumrad and Robert Krulwich for a live exploration of communication in the 21st century with critically acclaimed writer Brian Christian. The night includes experiments, interviews and plenty of audience participation.

Wednesday, May 9, 2018
8:00 PM
SciFri Trivia is back in Brooklyn, with host Ira Flatow.

Monday, May 14, 2018
7:00 PM
Mon, May 14 | Explore some of the biggest questions about the president's family business with WNYC's Andrea Bernstein and Ilya Marritz, ProPublica's Eric Umansky, journalist Masha Gessen and Tony Schwartz, co-author of The Art of the Deal. 

Wednesday, May 16, 2018
7:30 PM
Radiolab's Molly Webster brings you the sex ed class you wish you'd had in high school. With introduction by Jad Abumrad.

Tuesday, May 15, 2018
10:00 AM
Tues, May 15 | Join us for a live broadcast of WNYC's Peabody Award-winning radio show. Brian will take questions from callers and the live studio audience.