Events
Edit Bucket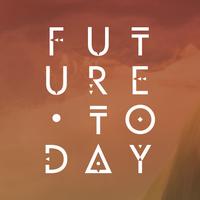 Tuesday, December 6, 2016 through Wednesday, December 7, 2016
WNYC is a media partner of the Future Today Summit, two-days of conversations and hands-on activities about the future of work, business and life on Earth. Featuring Manoush Zomorodi, authors Jon Ronson and Douglas Rushkoff, New Yorker cartoon editor Bob Mankoff, and others. December 6th and 7th at the 92nd Street Y. Info at http://future.today. 
Edit Bucket

Saturday, December 3, 2016 through Saturday, December 10, 2016
5:45 PM
Chris Thile — the new host of A Prairie Home Companion — is bringing the show to New York for two live broadcasts this December. 

Wednesday, April 20, 2016 through Saturday, December 10, 2016
WNYC is a media partner for The New York Community Trust Nonprofit Excellence Awards, a program of the Nonprofit Coordinating Committee that educates New Yorkers about nonprofit management. 

Sunday, December 11, 2016
12:00 PM
WNYC is a media partner of Guitar Mash, inviting individuals to play and sing along with widely recognized musicians as they share their favorite songs and life stories. Guitar Mash will help the crowd tune up, project song chord charts, and offer an afternoon of music, food, and fun. Click for more info.

Wednesday, December 14, 2016
8:00 PM
Rock and Roll Hall of Famer Patti Smith joins Alec Baldwin for a live taping of Here's the Thing at the Mayo Performing Arts Center in Morristown, N.J.

Friday, December 16, 2016
WNYC is a media partner of The Webby Awards, honoring internet excellence across Websites, Film & Video, Advertising, Media & PR, Mobile, Social, and Podcasts. Submissions open now through December 16th at webbyawards.com. 

Wednesday, October 26, 2016 through Wednesday, February 15, 2017
7:00 AM
WNYC is a media partner of The New York Academy of Sciences' event, Unlocking the Unconscious: Exploring the Undiscovered Self.  Moderated by journalist Steve Paulson, Executive Producer of Wisconsin Public Radio's To the Best of our Knowledge, the three-part series brings together scientists and scholars discuss the unconscious mind. 

Monday, January 4, 2016 through Monday, June 27, 2016
WNYC is a media partner of The Moth, a not-for-profit organization dedicated to the art and craft of storytelling.