Events
Edit Bucket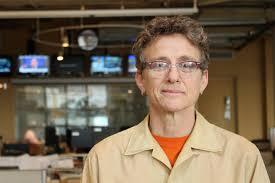 Thursday, October 10, 2019 • 7:30pm - 9:00pm
WNYC's Nancy Solomon and ProPublica's Charles Ornstein discuss the effects of the collapse of the newspaper industry, the impact on New Jersey and what non-profit media organizations are trying ...
Edit Bucket

October 15–16, 2019 • 7:30pm
New music supergroup Ensemble Signal plays two free nights of minimalist titan Steve Reich's music, including Music for 18 Musicians, Four Organs, Piano Phase and more.

Tuesday, October 22, 2019 • 7:00pm - 8:15pm
Radiolab's Molly Webster examines the baggage that marriage has picked up along its over 4,000 years of existence: How has it endured, through thick and thin? What's working in the current version? And what could use some retooling?

Saturdays • 5:45pm
Join Chris Thile most Saturdays for live broadcasts of Live From Here from its new home in New York City.