Meet The Composer: Kaija Saariaho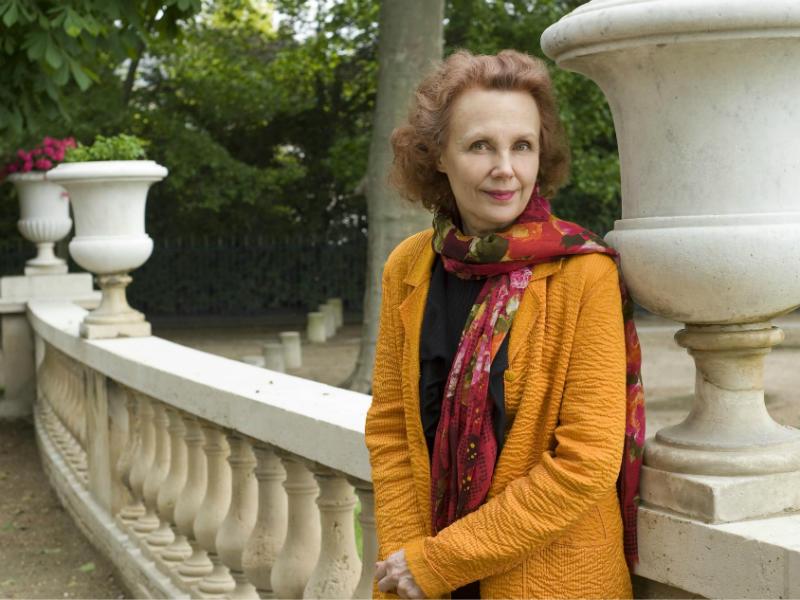 Kaija Saariaho's music evokes all sorts of natural sounds, the kinds of complex, white noise-y sounds that we often tune out. She's able to take the instruments of the orchestra and pull out of them the sound of wind rustling through trees, or waves hitting the shore. She's got this ear that can hear the music everything, but in not in a John Cage way — she's not putting all sounds on an equal playing field. Instead, she teases harmonies out of these sounds, finding notes that were aaaalmost there to begin with.
Kaija is famous for writing moving, visceral works full of difficult new instrumental techniques. She often writes for acoustic instruments with almost subliminal electronic manipulation — it's hard to tell where the performer leaves off and the electronics begin, and she's written full scale operas, often with strong, historically-inspired female protagonists, grappling with huge themes, love and death, that kind of thing. - Nadia Sirota
Each night from Monday, January 18 to Friday, January 22 on WNYC, hear Meet The Composer at 9pm on 93.9FM.
Meet the Composer is a podcast from Q2 Music that takes listeners into the minds and creative processes of the composers making some of the most innovative, compelling and breathtakingly beautiful music today. The show is hosted by critically-acclaimed violist Nadia Sirota.