Joan Rivers, Unflinching And Iconic Comedian, Dies At 81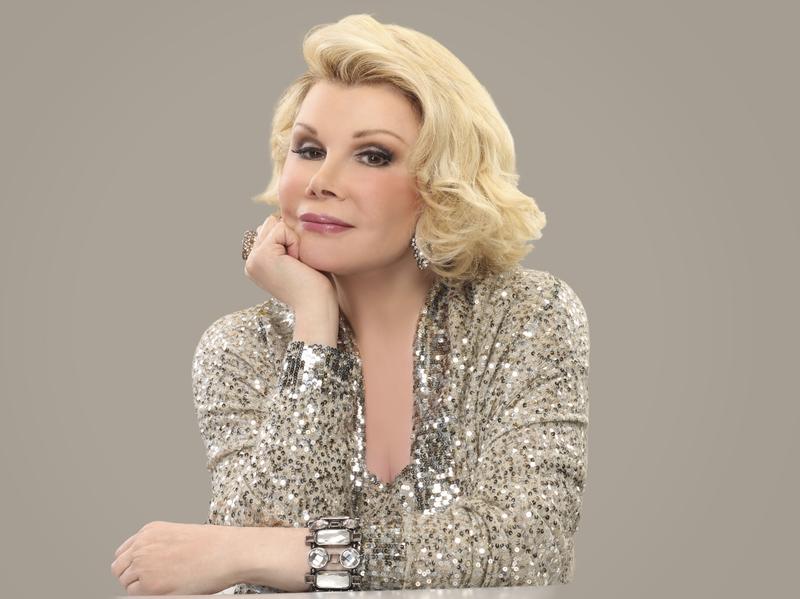 Joan Rivers, the legendary no-holds-barred standup comedian, author, and TV icon, died Thursday at 81.
Known for her distinctive unflinchingly honest comedy style, Rivers was a constant presence on stage and on television. She launched her career in the Greenwich Village comedy scene performing at clubs including The Bitter End and The Gaslight Cafe, and became a major star on television on The Tonight Show, on which she regularly guest-hosted for Johnny Carson, whom she frequently acknowledged as her mentor. 
Rivers later appeared in her own late night (The Late Show Starring Joan Rivers) and daytime talk shows (The Joan Rivers Show), for which she won an Emmy in 1989. Later in her career, Rivers found a new generation of fans with cutting red carpet fashion coverage of major awards shows. In the last decade of her career, she was also an influential host of reality TV programs, including Joan & Melissa: Joan Knows Best? and Fashion Police.
Rivers was also the author of 12 memoir and humor books, including 2014's Diary Of A Mad Diva. In 2010, she was the subject of the acclaimed documentary film, Joan Rivers: A Piece of Work, and lately she had been working on a weekly web series, In Bed with Joan, in which she invited celebrities and fellow comedians into her bed for interviews.
Throughout her career, Rivers' standup material expressed a hard-edged point of view, with self-deprecating thoughts about sex and doomed relationships, the female image and her own plastic surgery, aging and death. Rivers frequently spoke about the double standards and sacrifices she made as a female performer in show business.
Joan Rivers appeared on the Leonard Lopate Show regularly. In 2014, she came to the studio twice: once in June to talk about her latest book — and once back in January, when she filled in for Lopate, talking about comedy with performers Deon Cole, Billy Eichner, and Reza Farahan. Here are several of Joan Rivers' many appearances on WNYC:
---
Hear Joan Rivers' appearance as guest host of the Leonard Lopate Show from Jan. 2014
Rivers reflects on her latest book, Diary Of A Mad Diva, on the Leonard Lopate Show in June 2014.
Rivers talks about her reality show, Joan and Melissa: Joan Knows Best," comedy special Don't Start With Me, and Fashion Police on the Leonard Lopate Show in Feb. 2013.
Rivers on her book, I Hate Everyone…Starting with Me on the Leonard Lopate Show in June 2012.
Rivers and director Ricki Stern on the documentary Joan Rivers: A Piece of Work on The Takeaway's Movie Date podcast in June 2010.
Rivers talks about her book Men Are Stupid...And They Like Big Boobs: A Woman's Guide to Beauty Through Plastic Surgery, on the Leonard Lopate Show in Jan. 2009.