Edit Bucket
Thursday, October 23, 2014
This five-block election district in the northeast Bronx has one of the highest rates of registered voters in the city. But four out of ten haven't been to the polls since 2010. 
Events
Edit Bucket

Thursday, October 30, 2014
7:00 PM
Join us in celebrating Brian Lehrer's quarter century anniversary on the air!
Edit Bucket

Saturday, November 1, 2014

Monday, November 3, 2014

Saturday, November 1, 2014 through Sunday, November 9, 2014
Spotlight On
Edit Bucket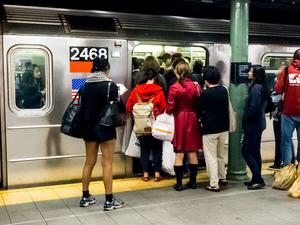 Wednesday, October 22, 2014
If you were in New York City on September 23, chances are good you rode the subway.