Events
Edit Bucket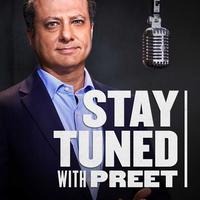 Monday, December 11, 2017
Join Preet Bharara, former U.S. Attorney for the Southern District of New York, as he sits down with comedian Hasan Minhaj for a live taping of his hit podcast, Stay Tuned With Preet, at the Skirball Center for the Performing Arts at NYU.  SOLD OUT    
Location:
NYU Skirball Center
566 LaGuardia Place (at Washington Square South)
New York, NY 10012
Tickets: $37-$65
Edit Bucket

Saturday, December 2, 2017 through Saturday, December 16, 2017
5:45 PM
Host Chris Thile is bringing A Prairie Home Companion to New York for three live broadcasts this December. 

Tuesday, December 19, 2017
Join us for a live broadcast of his Peabody Award-winning radio show in which Brian will take questions from callers and the audience in The Greene Space. Guests and topics to be announced.