Your Original Poems, Inspired by Manhattan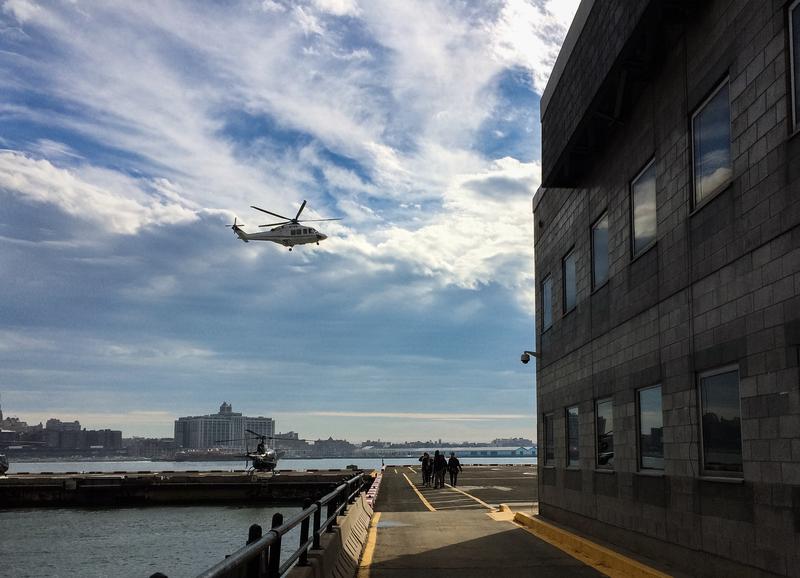 We're nearing the end of National Poetry Month and our poetry challenge, in which we asked you to send in your best, original, tweet-length poems inspired by each of the boroughs.
Week One was the Bronx, Week Two was Brooklyn, Week Three was Staten Island, and Week Four was Manhattan. Read some Manhattan poems below.
And start sending in your submissions for the final week: Queens. Just tweet your poem with the hashtag #NYcityverse, and we may feature it online or on the air.
True Manhattanites either can't afford to live in the belly button of the world, or can't afford not to. #NYcityverse

— Mindcite (@Mindcite_US) April 21, 2017
Live in Manhattan
once and you'll never get the
taste out of your mouth.#NYcityverse #manhattan #nycHaiku #haiku @WNYC

— #nycHaiku (@thenychaiku) April 20, 2017
Manhattan, my island.
Everywhere else walks too slowly.
And their streets don't smell of subway, urine, pretzels and halal.#NYcityverse

— Sarah Z (@morah_sarah) April 21, 2017
Manhattan:
Man That Cannot be mine.
Skyline, ground-bound i adore
You:
too Brilliant to be held, so Brilliant to behold! #nycityverse

— Wyman Meers (@Why_Man52) April 20, 2017
My Isle. Palms made of glass & stone. Rooftop beaches tan my skin. LED stars light ur sky. My native land. #NYcityverse

— Cindy Gonzalez (@CinfullyMe) April 20, 2017
island of light and
shadow in whose concrete cracks
humanity teems#manhattan #NYcityverse @WNYC

— Caitlin Diana Doyle (@cddthatsme) April 18, 2017
570 Lex, A Haiku...Escher planes skyward/Flaming radio goddess/Broadcasts future, past. #NYcityverse

— richard sanna (@Seftons_Locker) April 19, 2017
Walking dog, bag in hand. A cold winter's kiss. I scoop a warm embrace. #NYcityverse

— nathaniel (@nattygarb) April 18, 2017