Your Original Poems, Inspired by Brooklyn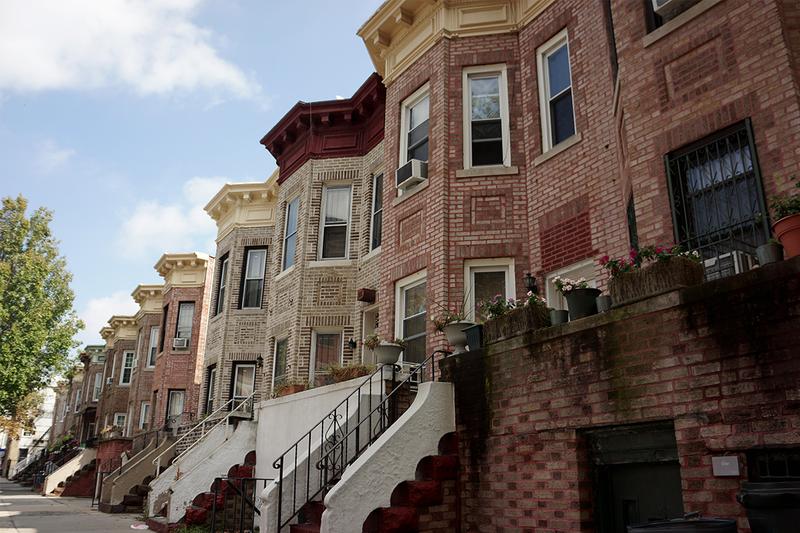 To commemorate National Poetry Month, we have a borough-by-borough poetry challenge: Every week, we'll name a borough and you send us your best, original, tweet-length poems inspired by that borough.
Week One was the Bronx, and Week Two was Brooklyn! Read some Brooklyn-inspired poems below.
And start sending in your submissions for Week Three: Staten Island. Just tweet your poem with the hashtag #NYcityverse, and we may feature it online or on the air.
My #NYCityverse, Langston Hughes-style: Went to the Brooklyn Bridge, sat on the promenade, focused on the beauty, of joys of life unafraid.

— Eric Adams (@BPEricAdams) April 13, 2017
Remember, Brooklyn! Just below the pavement, through the dimness of nostalgia, your past echoes every step everyone takes #NYcityverse @WNYC

— Stephen Levin (@StephenLevin33) April 12, 2017
#NYcityverse
Adhans & Shabbos Sirens
In the Borough of Churches,
¡Escúchela! La ciudad respirando
...but Deadass, how long can this last?

— T Kelly (@heyitsterence) April 13, 2017
@WNYC Oh Brooklyn, please make me some stuff,
Handmade licorice, artisanal fluff.
Drowning in twee loveliness,
I think that's enough.#NYcityverse

— Chris Falcinelli (@ChrisFalcinelli) April 13, 2017
'a tree grows in Brklyn'
I say
'love grows in Brooklyn'
EvrwhR
Midwood,coneyIslnd,boroprk,bushwick,ftgreene.
the forest told me#NYcityverse

— oumyehia (@oumyehia) April 13, 2017
Oh, how I yearn to
Look upon the
Stoop-ball players
And chatty neighbors
Haunting Kossuth
Place residents of
Yesteryear.#NyCityVerse

— Sean McDonnell (@SeanMcDonnell84) April 13, 2017
Bike wheels riding
winter-wrecked routes
rattle my hips like
rock 'n roll.
Take Bergen to avoid
ganders of
gas-guzzling geese.#NYcityverse

— Jared A Sutton (@jaredasutton) April 13, 2017
I, wandering Jew
Jaded in Bushwick
Beg for mercy
From the gastropub hostess:
"Seder for one?" #NYcityverse

— Rob Goyanes (@RobGoyanes) April 12, 2017
B44 bus home to the 'Stuy
overground views beneath
the Brooklynite sky –
lit up streets, Caribbean jive. #NYcityverse

— Lea Cea (@lelemodern) April 11, 2017
trade
concrete
for

foam pits

DUMBO'd down
Columbus

pawned soul
4

used books with
rewritten histories

«art»
¡irony! #NYcityverse

— Emmanuel Garcia-Lesy (@ManiScience) April 11, 2017
I hold my heart half-forgotten and weathered;
colored like Coney Island,
ever-hopeful for summer's wondrous return.#nycityverse

— Wyman Meers (@Why_Man52) April 10, 2017
#NYcityverse

Among backyard chickens
& mason jar lanterns
strung from a fence,

blueberry ale
is sipped by a girl
in a bicycle print dress.

— L (@makingpies) April 10, 2017
@WNYC @BPEricAdams @JumaaneWilliams @RLEspinal @StephenLevin33 @MarkTreyger718 @CMMathieuEugene @CMReynoso34 @cmlauriecumbo @gentileforDA Paternal land
Back again
Through Montague we go
At once "cool" & old school
AM boats sing out on Shore Rd
Bay Ridge I am home #NYcityverse

— Nicole Marie Edine (@nme421) April 10, 2017