Your Original Poems, Inspired by the Bronx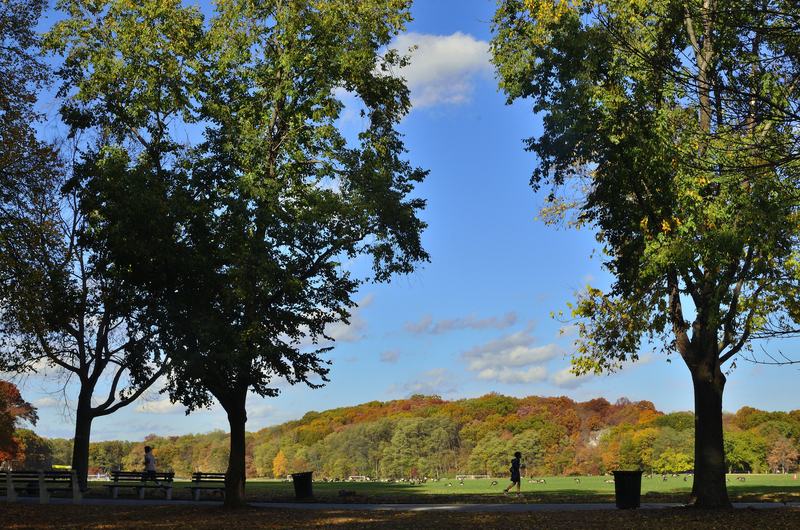 April is National Poetry Month. To honor the occasion, we have a borough-by-borough poetry challenge. Here's how it works: every week, we'll name a borough and you send us your best, original, tweet-length poems inspired by that borough.
Week One: The Bronx! Read some Bronx-inspired poems below, and start sending in your submissions for Week Two: BROOKLYN. Just tweet your poem with the hashtag #NYcityverse, and we may feature it online or on the air.
Mythology of a century turned;
NYC sustained
by a Bronxed bite of the Big Apple,
proffered by a serpentine D train.#nycityverse

— Wyman Meers (@Why_Man52) April 6, 2017
#NYcityverse

you clearly
missed it
this ain't no
piano district @thelitbar
¡home grown!
~bronx ~

shoo flies
go "discover"
elsewhere

— Emmanuel Garcia-Lesy (@ManiScience) April 7, 2017
Da Bronx, a colonial burough
Once brimmed with Siwanoy fellows
Then came a ship
On a conquering trip
Ironically now it's Latino#nycityverse

— Gabriel 🦀 Bogart (@gabriel_bogart) April 6, 2017
The Bronx, thought expendable, thru 70's anguish, proved tough. Reborn on solid rock, made of sterner stuff, totally dependable #NYCityverse

— Lois Harr (@loisharr) April 6, 2017
E 161 St & River Rd, the center of the Bronx for me, where roamed the mighty giants from Ruth, DiMaggio & Mantle to Reggie. #nycityverse.

— judith dorphley (@Dorphley) April 6, 2017
Where politicians once stood in rubble, there's now talk of a real estate bubble. #NYcityverse

— Charles Sahm (@charlessahm) April 7, 2017
#nycityverse #poetrymonth @WNYC

Snow calls up from Ewen Park.

45° hill. 45° chill. Oh '45 sled, shake us; break us; don't take me home. pic.twitter.com/N8nmtrtHwA

— David Z. Moster (@DavidMoster) April 6, 2017
After 30 years I left the crumbling money mountains of Manhattan For some space to breathe in Bronx
It's all uphill from here#nycityverse

— Steve Conte (@SteveConteNYC) April 7, 2017
Shoulder barged between
Huge frowning blocks.
A restored house offers hope,
Its facade, beauty, to the street.
#NYcityverse pic.twitter.com/Obn5Xy50c1

— Charles Davey (@cgdbooks) April 7, 2017
#NYcityverse City Island, 2's last stop, Orchard Beach, home of Hip Hop; The Gardens, the Zoo,The Yankees, you; Leave the Bronx? No Thonx!

— Joe Bellacero (@Jbellacero) April 9, 2017