SchoolBook
Glimmers of De Blasio's Education Agenda Emerge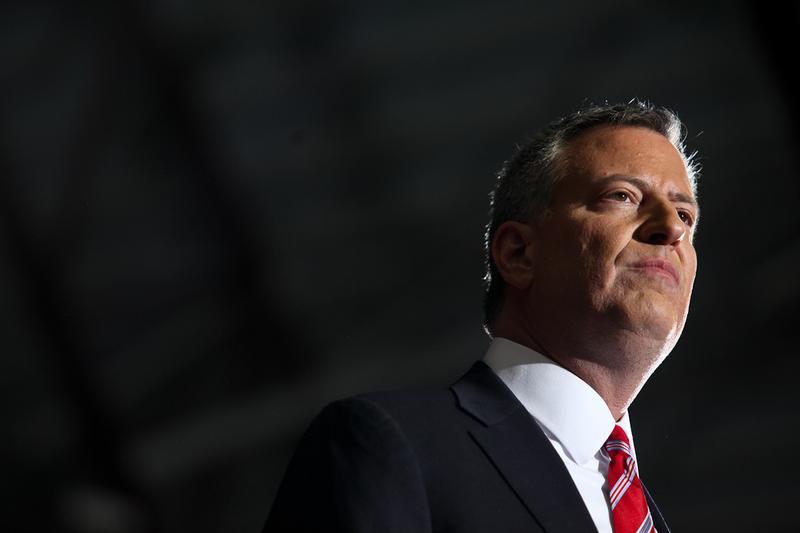 While Bill de Blasio has been mum on his potential picks to lead the city schools -- and speculation abounds -- he did acknowledge the need to start meetings on the appointment right away.
"Clearly, our goal is to put as many key players in place as possible -- as quickly as possible," he said Wednesday as he announced his transition team.
De Blasio named Jennifer Jones Austin as a co-chair of his transition effort. She could be a key player in moving forward one of de Blasio's signature education initiatives: universal pre-kindergarten. He wants to expand pre-K by raising the tax rate on New Yorkers earning $500,000 or more.
Austin leads the Federation of Protestant Welfare Agencies, a social policy and advocacy organization, and previously served as a deputy commissioner for the Administration for Children's Services and as the city's Family Services Coordinator.
"In this transition, we will be laying the groundwork for the mayor-elect's vision for finally implementing full-day U.P.K. for every child in this city," she said on Wednesday.
De Blasio raised the issue in his victory speech on Tuesday night, when he invoked the need to expand after-school programs.
"When we call on the wealthiest among us to pay just a little more in taxes to fund universal pre-k and after-school programs we aren't threatening anyone's success," he said. "We are asking those who've done very well to ensure that every child has the same opportunity to do just as well as they have."
And as we wait to see how school policies unfold under de Blasio's mayoral administration, let's review his education promises and background.
Mayoral Control. He wants to keep it. However, he would give Community Education Councils, made up of parents, more say in major school utilization changes, like co-locations.
Charter Schools. He would consider charging rent, on a sliding, to charter operators who could pay more.
"It would depend on the resources of the charter school or charter network," de Blasio told WNYC earlier this fall. "Some are clearly very, very well resourced and have incredible wealthy backers. Others don't. So my simple point was that programs that can afford to pay rent should be paying rent. We certainly need the resources in terms of our public budget. Those that are less resourced should not have to pay rent. But the notion that it's one size fits all, regardless of the resources of the charter school, makes no sense to me."
Closing Schools and Co-Locations. He has said he would like to enact a moratorium on both of these signature policies of the Bloomberg administration.
Reducing "High-Stakes" Testing. Although he may not be able to do anything about state requirements, he may choose to reduce the emphasis on how tests are used in holding city schools accountable for progress. Also, he opposes giving letter grades to schools each year.
Class Size. He has said that, as mayor, he would like to be held "accountable" for reducing class size. As a City Council member, he helped sponsor the bill that requires the Department of Education to report on class sizes each year to the City Council.
CTE Schools. In the vein of Mayor Bloomberg, de Blasio has said he would like to expand career and technical education schools that emphasize "high-growth, high wage and high skill jobs."
Cell Phones in Schools. He has said that students should be allowed to bring phones into schools.  With the City Council's Education Committee encouraging a policy change -- and considering that the current Department of Education acknowledged that lifting the cell phone ban is inevitable at some point soon -- changing the cell phone rule could actually be one of the first policies up for debate when he takes office.