Indivisible
Week 10 Wrap: Plotting The Next Step Forward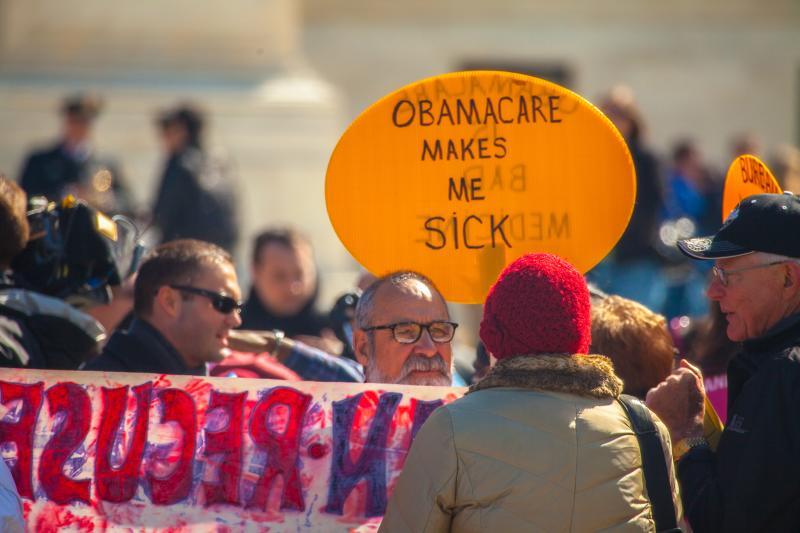 Week 10 focused on the Republican Party's renewed efforts to "repeal and replace" the Affordable Care Act.
Monday's show analyzed how the failure of House Speak Paul Ryan's American Health Care Act has affected President Donald Trump's reputation as a "deal maker."
Jenn in New York said her mother, a doctor, voted for Trump because of his promise to overhaul health care.

On Tuesday our guest was Andy Slavitt, the former Obama administration staffer who oversaw Obamacare. Host Brian Lehrer asked how we can find a compromise when it comes to writing new legislation.
Caller Leslie thinks health care should be treated like a utility.

Host Charlie Sykes on Wednesday discussed what the health care fight means for the future of the Democratic and Republican parties.
#IndivisibleRadio Dems should work with WH to improve ACA. It's too important to let pettiness interfere with what's best for the country

— Ghen Miller (@TNGhen) March 30, 2017
#indivisibleradio Democrats should cooperate with Trump only if he ever does anything to improve life in our country. So far he has not.

— Heidi Hall (@oh_fiddle) March 30, 2017
And Thursday ended the week with a conversation on how our religion -- or lack thereof -- affects our political views.
Thanks for tuning in this week. Remember you can listen to Indivisible Monday through Thursday at 8pm ET on WNYC and on over 160 public radio stations across the country. You can also subscribe to the show on iTunes or wherever you get your podcasts.