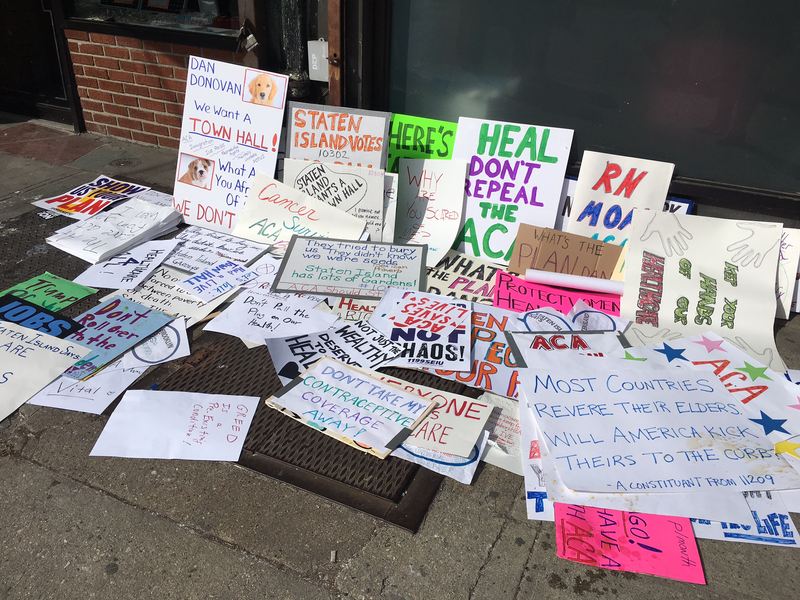 Until last week, Andy Slavitt's job was to run Obamacare. Now he's trying to save it.
On this episode of Indivisible, Brian Lehrer talks to Slavitt, the health care executive who headed the Affordable Care Act under President Obama, about what it will take to preserve portions of Obamacare (Hint: Compromise).
Brian will also talk to Martha Kuhl, who works as a nurse at a Children's hospital in Oakland, CA and is Secretary-Treasurer at National Nurses United, about why we can't compromise when it comes to seeking Medicare for all.
Then Brian talks to Geoffrey R. Stone, the Edward H. Levi Distinguished Service Professor of Law at the University of Chicago, constitutional scholar and author of 'Sex and the Constitution: Sex, Religion, and Law from America's Origins to the Twenty-First Century,' about the nation's shifting attitudes toward sex and sexuality and the impact of those attitudes on politics and law, and takes calls from conservatives about how they square government involvement in issues relating to sex.
Also, where do your elected officials stand on the health care bill? Check out our tracker here. 
Here are some tweets from this episode: