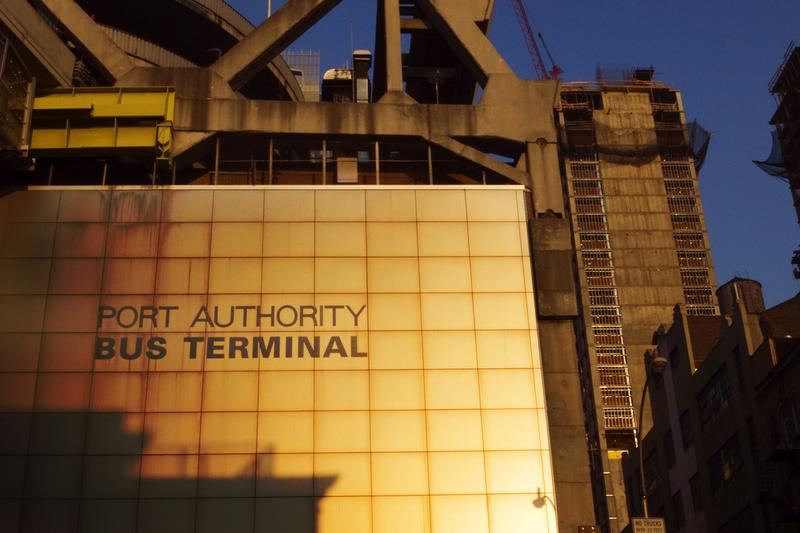 Commuters, the Port Authority feels your pain.
In recent months, its Midtown Manhattan bus terminal has come under fire for being an inefficient "commuting disaster" where passengers roast while waiting for (often late) buses.
"We hear you," said Pat Foye, the Port Authority's executive director. "And we are on our way to make much-needed improvements to the facility."
On Wednesday, the Port Authority commissioners voted to take $90 million from its capital budget and put it towards some quick fixes, like repairing ceiling leaks, stepping up cleaning, renovating the second floor restrooms, adding fans, and improving outreach to the homeless at the terminal.
The Port Authority's new chairman, John Degnan, says the goal is to improve the commute for the nearly 200,000 riders who use the terminal each day.
"People ought to arrive at work not hot and dirty and tired and frustrated by an everyday experience that doesn't meet normal standards one would expect of a governmental institution," he said.
The Port is also planning to replace the terminal's heating, ventilation and cooling system, as well as improve signage and upgrade the public address system.
But the outdated terminal, which is operating over capacity and loses $100 million a year, will likely require something more dramatic. Degnan said ridership at the facility is projected to increase — and it "can barely make it today with the current ridership that it has." He said the board's clear consensus "is that a new bus terminal will be necessary and that the capital plan should be revisited in the context of assessing what needs to be moved in order to include a new bus terminal as a long-term solution."
Degnan cautioned, however, that a new terminal is at least ten to 15 years away.
The Authority began studying what to do with the terminal last year. It projects that its master plan will be done early in 2015.