SchoolBook
NYC School Year Starts with New Mayor's Imprint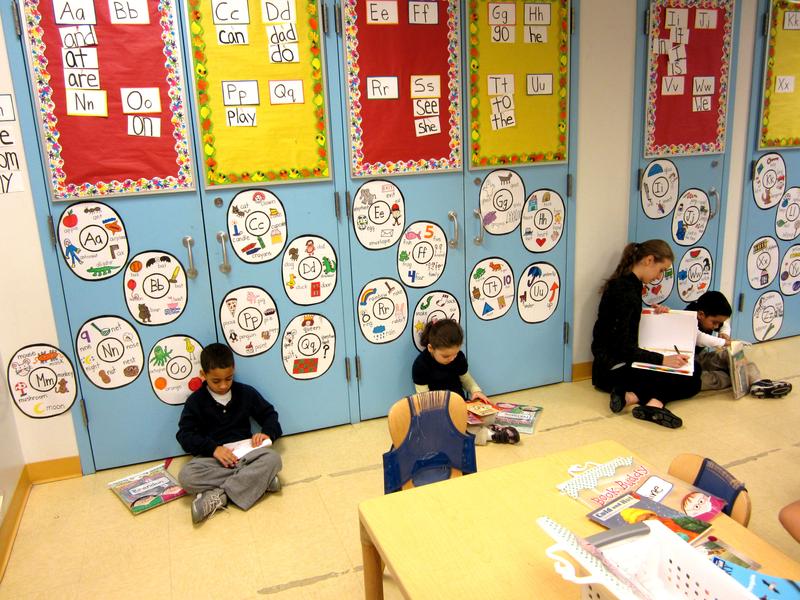 New York City's 1.1 million public school students head back to class Thursday, kicking off the first full school year under the helm of Mayor Bill de Blasio's administration. While his signature campaign initiative to expand pre-kindergarten classes has received the most attention, it is just one of several policy changes expected to ripple through the system. Here's a list of seven key things to watch in the 2014-15 school year:

Pre-kindergarten: As of Wednesday, the city said it had enrolled 51,505 children in full day pre-k classes at schools and community centers, putting it well on track to meet its target of 53,000 enrolled students by the end of September. That's a 150 percent increase from last year, when there were just 20,000 full-day seats in New York City. The city is using $300 million in state aid to fund the initiative.

The expansion is the equivalent of adding almost a whole new grade of school children, and it's under close scrutiny. One thousand teachers were quickly hired and trained. Classrooms had to be built or added at 600 public schools and 1,100 community-based organizations, some of which had previously offered mostly half-day or smaller full-day programs.

The rollout is not without glitches. On Tuesday, the city announced it had to revoke the contracts for nine pre-k programs, because they were unable to pass inspection.  This affected 265 children and the city was working to place them all in alternate sites.  
"Nothing has been attempted in our country in any city on this scale before," the mayor said on Wednesday. "It is groundbreaking. It is fundamentally important. Of course it would come with challenges, and we are navigating those challenges quickly."
The city also had to delay the start  of classes or 36 other programs, most of which are expected to open on Sept. 8. Parents will be watching to see whether the city lives up to its commitment.
After School: The mayor's other campaign promise was to expand after-school offerings for middle school students, to keep them safe during the early evenings and engaged in their schools. The city says 562 middle schools will offer activities between 3 and 6 p.m. each weekday, an increase from 231 schools last year. The city is doing this with the help of the total of 271 providers, at a cost of $190 million. Observers are keen to see what types of programs are offered in the schools, and to what degree academics and fun can be combined.

Free Lunch: An attempt by the City Council to provide free lunch for all public school students failed last spring. However, the de Blasio administration agreed to let most middle school students eat for free. This pilot program applies to schools with grade  6-8 configurations. City Hall says the price tag will be $6.25 million. Advocates of expanding free lunch for all are likely to push for including more schools.

Parent Engagement: There will be four parent-teacher conferences this year instead of two. The first is scheduled for Sept. 16. The  Department of Education has said it is trying to improve its relations with parents, and to involve them more in the schools. The new teachers contract sets aside time each Tuesday for teachers to call or meet with parents, and to create newsletters and websites that keep them in the loop. Teachers and parents are waiting to see if this commitment pays off, because it involved shifting a block of time that was previously used for teachers to help small groups of pupils.

Less Focus on Test Scores: De Blasio and Chancellor Carmen Fariña have said they plan to do away with A-F letter grades for schools that were created under former Mayor Michael Bloomberg's administration. These relied heavily on student scores on state exams. However, they have not yet announced what the new school report cards will look like, or the criteria for determining which schools are more successful than others.

The city is also planning to revise its admissions process for screened high schools that previously relied very heavily on state test scores, and are now barred under state law from making test scores their sole criteria. This means schools can't give priority simply to students who scored a level 4, on a scale of 1-4, on their math and English tests. But the new criteria is still being developed.

Charter Schools: A much more contentious policy will be how to determine where to site growing charter schools. De Blasio has said he wants to put the brakes the previous mayor's policy of co-locating privately managed charter schools in the same buildings as regular public schools. Hints of the new criteria came last winter when the city blocked three charter schools managed by Eva Moskowitz's Success network from opening inside regular school buildings. Chancellor Carmen Fariña said it was inappropriate to mix elementary schools in the same locations as high schools, and that she also did not want to displace any children with special needs.

Meanwhile, a new state law requires the city to offer space in district school buildings to charter schools or pay rent for them to go elsewhere. A total of 17 charter schools run by the Success and Achievement First networks have applied to open during the next two school years. Their applications are now before the SUNY Charter School Institute, which has never rejected an application from either network. Other charter school operators are also likely to ask the city for space in public school buildings as they grow to include more grade levels.

Discipline: The city was supposed to revise its discipline code, but that has now been postponed. An education department spokeswoman said it's still possible that it will be revised at some point during this 2014-15 school year. There are many advocates who have been calling for less punitive forms of discipline that don't rely so heavily on suspensions.