SchoolBook
New Schedule in NYC Schools Makes Time for Teaching the Teachers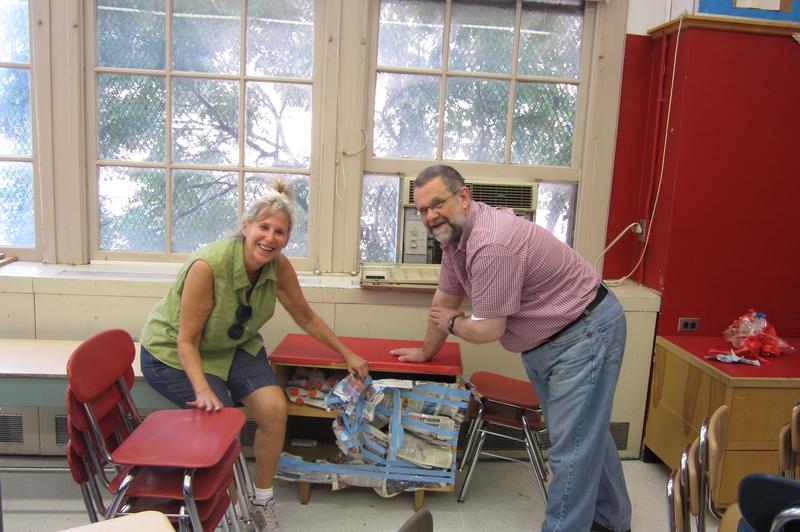 When the city schools open on Thursday, students at hundreds of schools will be starting a little earlier or later so that teachers can have more time to meet with parents, and with each other. The change is part of the new teachers contract, which rearranges the 150 minutes teachers used to spend helping small groups of students before or after school.
P.S. 130 used to have morning sessions it called the Muffin Club for students who needed an extra boost. Second grade teacher April McConnell, who's worked at the school for 22 years, said she thought it was time well spent.
"I found that to be very effective," she said, adding that it's tough to find time during the day to meet with every child who wanted help.
This is why McConnell sounded skeptical about the change in schedule. Although she said it's "fabulous" that the city is giving teachers more time to contact parents "it's also taking away from the children."
Her principal, Renny Fong, agreed it's a trade-off. But he said it's necessary because teachers are often more isolated than other professionals. They spend a tremendous amount of time in the classroom or preparing their lessons, he said, without enough time to improve their craft.
"One of the most effective things is when teachers get together and learn together," he explained. "And I feel sometimes we're missing that."
Fong said he'll create a committee to survey the staff on what they want to learn during the professional development sessions; he expects his teachers will spend time mastering the state's Common Core standards, and sharing examples of student work.
Fifth-grade teacher Rachel Carr, a 20-year veteran, said she will also miss the morning sessions with students but she hopes the training could help her do a better job during the regular school day.
"I'd like to have more time spent looking at samples from what's considered to be on grade level, below, above so that we're on the same page." she said.
Carr's colleague across the hall, Betty Tom, has been teaching for two years. She's particularly excited about having time to work with families. 
"Often times last year one of my biggest struggles was reaching out to parents and reserving time for them to come in and talk to them," she said. "It's going to be really helpful and I hope that it will work."
If it does work, those parents will be more on top of their students' issues, and kids who used to get extra help in the mornings will receive better instruction throughout the day. But if it doesn't work, both teachers and parents might see the change in schedule as a waste of time.
You can see the new school schedules at the Department of Education's link.