SchoolBook
Safety Issues Shutter Nine Pre-K Programs, Delay Opening for Dozens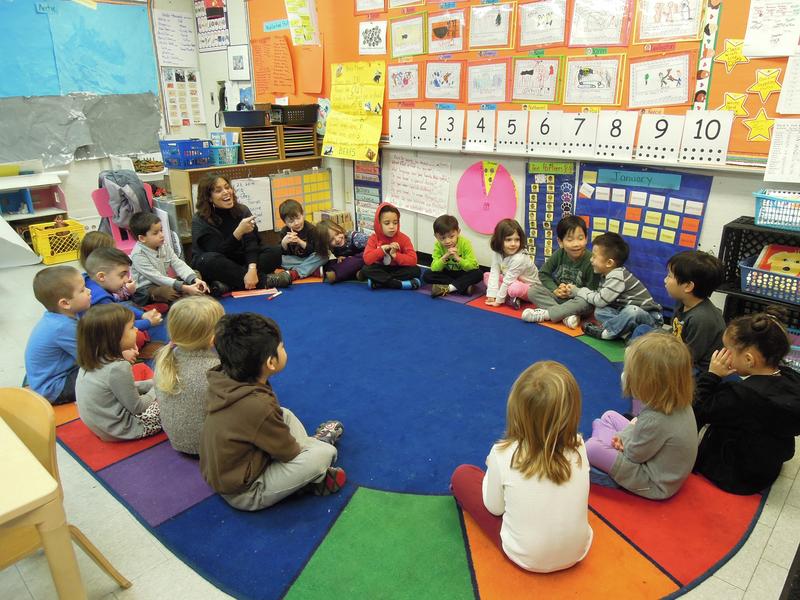 Days before the start of school on Thursday, officials decided to revoke the contracts for nine pre-kindergarten programs and delay the start date for 36 others, Deputy Mayor Richard Buery told WNYC. The decision to revoke contracts came after recent inspections and reviews revealed serious systematic problems, ranging from rodent infestations to financial improprieties.
"We've made a promise to every parent we're going to have safe, high-quality pre-kindergarten programs for our children," Buery said. "So today is a part of delivering that promise."
The expansion of pre-k access has been the signature initiative of Mayor Bill de Blasio's first year in office. With 50,407 children registered to start pre-k later this week, the mayor has said that he would not allow sites to open unless officials are confident all children were safe.
The revocation of these contracts will impact about 265 children, who will be offered seats at other pre-k programs. Outreach workers have already helped about a third of the kids find new programs.
Another 36 sites, serving about 900 children, will likely delay their opening days, most until next Monday, Buery said, mostly because building and construction permits cannot be issued any faster.
The mayor's goal is for 53,000 students to enroll in pre-k by Oct. 1, when centers must submit full enrollment data. Buery said officials built extra capacity into the system when they awarded contracts because they expected that some of the programs would have problems.
"We have enough seats even with these closures, and we continue to be confident that we're marching toward our goal," said Buery, who has been managing the pre-k expansion.
The decentralized pre-k expansion has made logistics a challenge. About 600 sites are in public schools, and the remaining 1,100 sites are run by private programs.
City agencies have conducted about 6,000 inspections and walk-throughs to prepare pre-k classrooms for opening. The Fire and Buildings Departments expect to conduct another 400 inspections this week.
The nine sites slated to close are:
Child Development Support Corporation (Clinton Hill)
Rainbow Afterschool Program (Clason Point)
Birch Family Services Center (East Flatbush)
Manhattan Early Childhood Center (Washington Heights)
Queens Early Childhood Center (Springfield Gardens)
Watson Avenue Early Childhood Center (Parkchester)
Rainbow Montessori (East Bronx)
Alpha Academy (Jamaica)
Rising Stars Islamic School (Jamaica)