Dennis Kucinich appears in the following:

Thursday, September 06, 2012
On Day 3 of the DNC we get analysis on some of last night's speeches. Featuring:

Thursday, August 02, 2012
With the United States Post Office about to default on its $5 billion debt, they haven't yet received any help from Congress. Representative Dennis Kucinich, a democrat from Ohio, explains why he believes the default is manufactured.

Wednesday, June 13, 2012
Live from WNYC's Jerome L. Greene Performance Space. Watch the video here.
To wrap up the End of War project, we have a wide-ranging discussion about how we can accomplish peace. Conversations include:
The Veteran's Perspective
Sead Suvalic, Bosnian refugee and Program Officer, U.S. Programs, International Rescue Committee
Andrew S. Roberts, Iraq war veteran and director of Military and Veterans Liaison Services at North Shore LIJ
Carl Callender, a program director at Black Veterans for Social Justice and an Iraq war veteran
Why Not A Department of Peace?
Dennis Kucinich, U.S. Congressman (D-Ohio)
John Horgan, science journalist and director of the Center for Science Writings at the Stevens Institute of Technology and author of the new book The End of War
Strategies for Peace
Manal Omar, director of Iraq, Iran, and North Africa Programs for the US Institute of Peace
Lena Slachmuijlder, chief programming officer, Search for Common Ground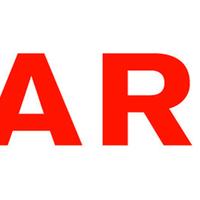 Wednesday, June 13, 2012
10:00 AM
Watch the live webcast on Wednesday, June 13th at 10am.  The Brian Lehrer Show concludes their in-depth series, End of War.
Thursday, August 28, 2008
Georgia Congressman
John Lewis
talks about the civil rights movement in the context of this year's convention and previews Obama speech tonight.
Then
Convention time means party time. Nancy Watzman heads up the Party Time project of the Sunlight Foundation. She dishes the details about the premiere ...

Thursday, August 28, 2008