Rosie Benton appears in the following:

Friday, February 07, 2014
Playwright Jessica Dickey talk about her play "Row After Row," along with actors P J Sosko and Rosie Benton, who star in it. "Row After Row" is a dark comedy about hard-core Civil War re-enactors in Gettysburg, and it's playing at City Center Stage II.
Friday, January 06, 2012
Condola Rashad, Rosie Benton, and Tracie Thoms discuss the hit play, "Stick Fly." During what is supposed to be a relaxing vacation on Martha's Vineyard, two adult sons both decide to introduce their girlfriends to the parents—sibling rivalry flares, opinions clash, and class distinctions divide the family. "Stick Fly" includes original music by Alicia Keys, and is playing at the Cort Theatre.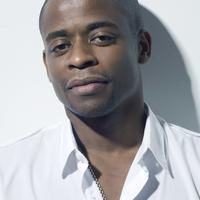 Wednesday, November 2, 2011
7:00 PM
The Greene Space welcomed you to the world of STICK FLY, a sharply funny, endlessly surprising new play by Lydia Diamond.
Friday, September 30, 2011
Jonathan Bank, director of "Temporal Powers," and actors Rosie Benton and Aidan Redmond talk about the play. Written by Theresa Deevy and set in Ireland in the 1920s, it tells the story of Michael and Min, a broke and homeless couple who, after taking shelter in a crumbling ruin, discover hidden treasure. Min sees a chance to start a new life; Michael fears it's stolen and wants to give it to the priest. "Temporal Powers" is playing at the Mint Theater through October 9.