Condola Rashad appears in the following:
Friday, January 06, 2012
Condola Rashad, Rosie Benton, and Tracie Thoms discuss the hit play, "Stick Fly." During what is supposed to be a relaxing vacation on Martha's Vineyard, two adult sons both decide to introduce their girlfriends to the parents—sibling rivalry flares, opinions clash, and class distinctions divide the family. "Stick Fly" includes original music by Alicia Keys, and is playing at the Cort Theatre.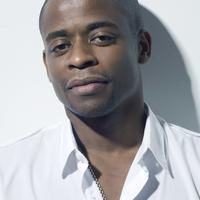 Wednesday, November 2, 2011
7:00 PM
The Greene Space welcomed you to the world of STICK FLY, a sharply funny, endlessly surprising new play by Lydia Diamond.