Ana Gasteyer appears in the following:

Monday, January 24, 2022
Justin Spitzer and  Ana Gasteyer join to discuss their new show, 'American Auto,' and it's take on corporate culture.

Friday, December 07, 2018
'Tis the season for holiday queer, and we're digging in for another witty and wild episode of the show!

Friday, July 22, 2016
Ana Gasteyer dropped by the Naked American studios to talk biz, Stephen King, Porgy & Bess, and her alleged 15 year marriage to a member of GOP gentry. Preview her episode here!

Tuesday, December 16, 2014
Watch Ana Gasteyer and her swinging quintet in a special night of music and conversation with Jonathan Schwartz.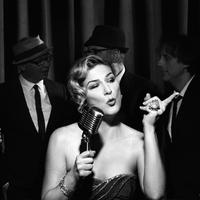 Monday, December 15, 2014
7:00 PM
Mon, Dec. 15 | Join Ana Gasteyer live in concert, including a sit down with Jonathan Schwartz about music, comedy, and the proper cup of coffee. A live video webcast will be available.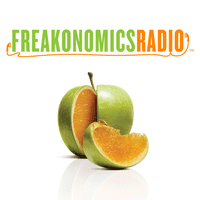 Monday, October 6, 2014
7:00 PM
Mon, Oct. 6 | Join Freakonomics Radio as it launches a live game show. With guests Malcolm Gladwell and former New York Governor David Paterson.
Friday, March 30, 2012
As one half of the gently crass public-radio duo "The Delicious Dish," former Saturday Night Live cast member Ana Gasteyer holds a special place in our hearts. Her post-SNL gigs include roles in films like "Mean Girls," Broadway productions of "Wicked" and "The Threepenny Opera," and the new ABC sitcom "Suburgatory." Today, Gasteyer and her band join us to preview her swinging cabaret show, "Elegant Songs From a Handsome Woman."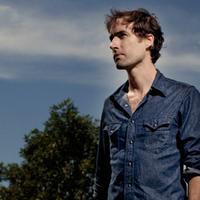 Friday, March 30, 2012
2:00 PM
Chicago-based film score composer, multi-instrumentalist and lyricist Andrew Bird joins John Schaefer in The Greene Space to play songs from his new album, "Break It Yourself" live on Soundcheck.