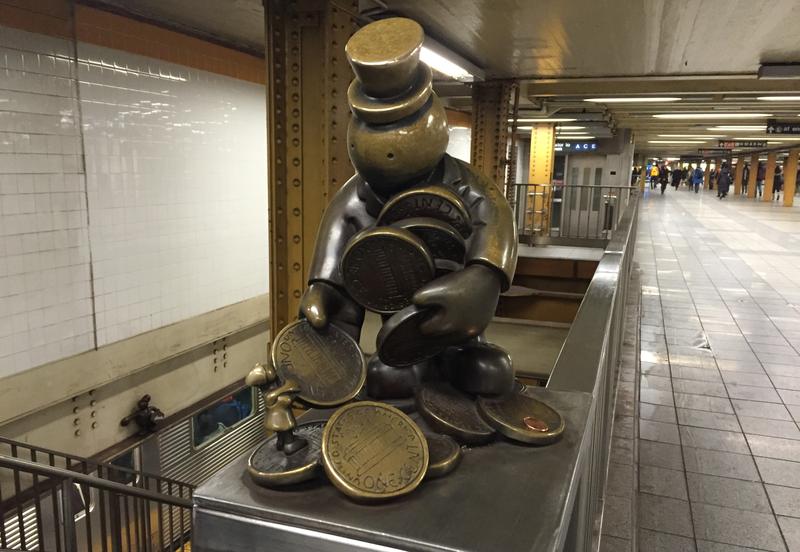 For the past 18 months, the MTA's 2015-2019 capital program has wandered in the wilderness, waiting for a state board to approve it and the legislature and the governor to fund it. Until those hurdles are crossed, the agency can't award contracts for projects in the program — like new subway cars, the next phase of the Second Avenue subway, or the long-delayed successor to the Metro-Card.
In previous months, agency officials have said they've had to fish for spare change under couch cushions to keep projects from getting delayed. But on Wednesday, MTA CEO Tom Prendergast indicated that wouldn't be an option much longer.
"June 30th of this year," he told reporters after the agency's monthly board meeting. "That's when we run out of money."
(To be clear, Prendergast said, that means the MTA "can't make new awards for projects that are in the '15-'19 plan. For prior-approved plans, where we have money, we can make those awards. But for new plans, we can't make those awards.")
It was a somber end to the meeting, which began with a group of transit advocates calling on Gov. Andrew Cuomo to make good on his $7.3 billion commitment to the MTA.
While Cuomo has promised the money, he hasn't indicated where it will come from, and his version of the state budget not only didn't actually include MTA funding, but indicates that the state will only pay its share when the MTA has exhausted all other available resources.
Gene Russianoff, the head of the Straphangers Campaign, called that a "magical IOU."
"That's a tough thing to do, you know," he told board members. "It's like in one of those fairy tales: I'll give you the money, but first go pick up a clover and some blonde hair, and then a magic potion."
That concern was echoed in a less colorful way by MTA board member Jeffrey Kay, who said: "I really do hope that Albany comes to terms, passes our capital program...and hopefully there really is money we can point to."
"We've been talking for months," Kay added. "Now's the time."
The deadline for a new state budget is April 1.