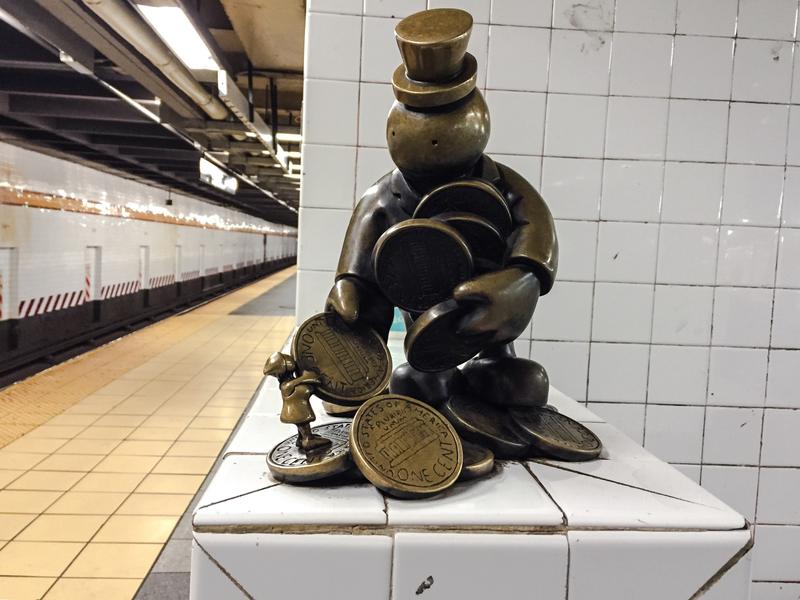 In his State of the State address Wednesday, Gov. Andrew Cuomo promised transit riders he would "reinvent the commuting experience."
"Mass transportation is the key if our region is to grow in size and strength," he said. "If our regions are going to grow, it must be through mass transit. We must move more commuters faster with less damage to the environment."
But when the budget was posted online, a quick romp through the capital financing plan revealed a series of zeroes, instead of annual allocations to the MTA's five-year capital plan.
So where is the state's promised contribution to the MTA's capital program? As part of a deal to fund its five-year program, Cuomo promised $8.3 billion last year. The state appropriated $1 billion for the MTA in FY 2016, and that money is included. But the source of the remaining $7.3 billion isn't named.
According to a spokesperson for the governor, Cuomo's $7.3 billion commitment is in the legislation, which reads: "It is anticipated that state funds shall be required by, and provided to, the MTA."
That binds the state to its promise that the money will be there when the MTA needs it, says Cuomo spokesman Morris Peters. "The governor put unambiguous and ironclad language in the budget to make good on his commitment. It could not be more ironclad."
Depending on how you look at it, the absence of a clear funding path forward for the $7.3 billion could be a way for the state to remain flexible. Maybe, say, interest rates will go up. Or more bank settlement money will come in. Viewed through this lens, the lack of clarity makes financial sense. "The legislation preserves a variety of options for the state to fund the capital program," says the MTA's Adam Lisberg.
But some transit watchers worry that this language in the bill makes the state the funder of last resort and could put pressure on the MTA to borrow more money. "The plan is that there is no plan," said Nicole Gelinas of the Manhattan Institute. "They are promising to figure out a way to come up with the money when they need it."
Bill Henderson is the longtime head of the Permanent Citizens Advisory Committee to the MTA. He pointed out that the governor took a billion dollars in bank settlement money and put it to the New York State Thruway as part of his plan to hold the line on tolls. "I guess I'd be a little bit more sanguine if they'd taken some known sources of funding and said, 'OK, we're going to spend this money on the MTA,'" he said. 
With additional reporting by Jessica Gould.