SchoolBook
Claims of Security Problems at Missing Child's School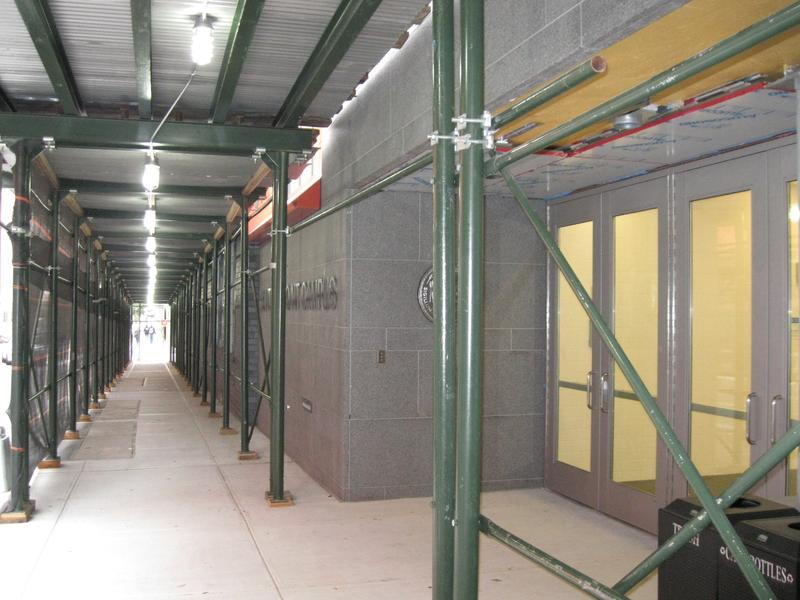 The Queens school where a 14-year-old boy with autism disappeared almost three weeks ago lacked several safety features, according to Capital New York.
The report claims a memo from a teachers union official complained that staff members didn't have passwords to access live feeds from school security cameras on Oct. 4, the day Avonte Oquendo ran out of the building in the middle of the school day. The camera feeds could have let them see Oquendo leave through a side door. Surveillance video was recorded, however, and viewed later that afternoon.
According to Capital New York, the Oct. 9 memo was from a Queens-based United Federation of Teachers official based on a series of meetings the official attended with D.O.E. safety experts, staff and administrators at the Riverview School, which is for students with special needs. The memo reportedly claimed the building also lacked a monitor at the front desk where the safety agent might have seen Avonte leave the building.
But the attorney for Avonte's family, David Perecman, said he was told by sources that there was a video monitor at the guard's desk. He also said the family claims the safety agent saw the boy, asked him where he was going and - when the mute child didn't answer - did not stop him from exiting.
"Frankly it makes no sense," Perecman said. "What should've been done is she should have taken her walkie-talkie out of her pocket, called the principal, said 'I have a child here.'"
The memo obtained by Capital New York also noted that the school did not have panic bars on the side door that would have triggered an alarm. But sources tell WNYC they are not required. Some schools have them, others don't.
According to page 108 of the School Construction Authority's own design requirements, security in schools is "primarily a matter of visual surveillance" tracked and monitored by cameras, with no mention of alarms.
"Security desks and administrative offices should be located to best serve visual control," the document states. "Internet Protocol Digital Video Surveillance (IPDVS) systems are standard in new schools. Cameras are to be focused on circulation paths and other select areas. Ancillary spaces for monitors and video archiving equipment is to be provided."
By not requiring alarms, Perecman said, it appears schools are more concerned with "who gets in" than with who gets out.
The Department of Education would not answer questions from WNYC about the use of alarms, nor would it respond to the report in Capital New York. It issued this statement from Chancellor Dennis Walcott:
"Right now our prime focus is on finding Avonte, and we have been working with N.Y.P.D. on the search. I spoke with  Avonte's family, and my prayers, and the prayers of the entire school community, are with them during this terrible ordeal. The Special Commissioner for Investigations is investigating what happened, and we intend to take a serious look at his findings. I have meanwhile ordered my staff to examine the procedures that we have in place to prevent something like this from ever happening again."
Avonte's special education plan also noted that he has a tendency to run in halls. The family claims he broke away between lunch and the return to class, in a large building with other schools. The Riverview School in Long Island City shares the same building as The Academy for Careers in Television and Film and the Hunters Point Community Middle School.
The Police Commissioner has suggested the NYPD might have to scale back resources soon in its massive search for the missing boy. Volunteers and community members, however, have been urging the department to keep going.