SchoolBook
Education Department Knew Missing Boy Might Run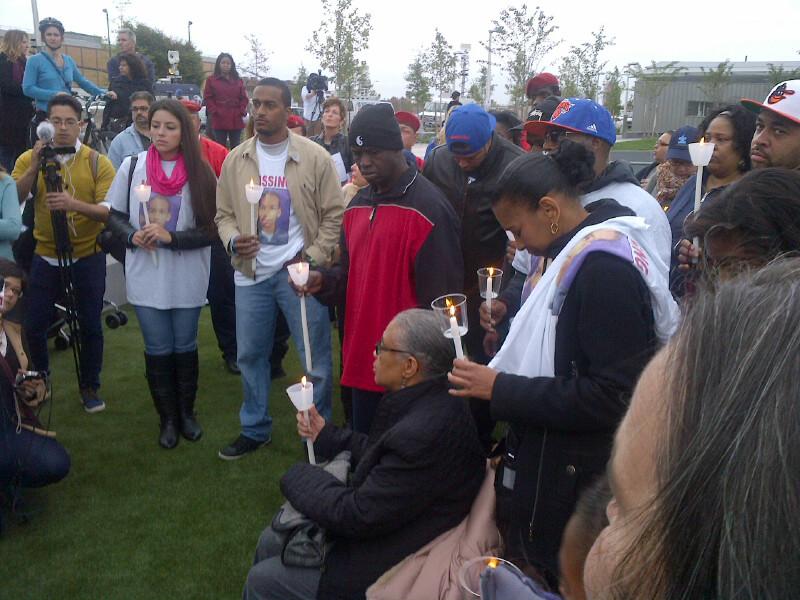 UPDATE October 17: The attorney for the family of Avonte Oquendo said the boy's most recent special education learning plan noted that "he does get excited at times and run off" during transitions from one class to the next.
David Perecman said he was reading from the autistic boy's November, 2012 Individualized Education Plan, or IEP, a federally required document for all children with special needs. He read a section of it to WNYC on Thursday. The family did not want any media outlet to see the private document, he explained. Avonte's mother said his 2013 IEP was to have been written next month.
On Tuesday, Perecman read WNYC sections from the boy's November, 2011 IEP that said he needs "constant supervision" and "can run through the hall on occasion." He had not yet located the most recent, 2012 document at the time. After seeing the 2012 plan on Thursday, he said it "more accurately describes what was there in the first place" with respect to Avonte's tendency to slip away.
"Now we know what happens if he's allowed to run off."
Both documents confirm the description Schools Chancellor Dennis Walcott gave last week of Avonte's overall learning plan. He was required to have a classroom ratio of no more than six students to one teacher, with one paraprofessional. That assistant, however, was not dedicated solely to Avonte but to all six children in the group.
The Department of Education said it could not comment further because these learning documents are confidential and protected by federal law.
Under a section on academic achievement and learning characteristics in the 2011 IEP, Perecman said the document mentioned that Avonte "transitions well from class to class, but can run through the hall on occasion."
One stated goal in the plan, he said, is that the boy "will stay in line while transitioning 90 percent of the time." 
Perecman also read WNYC other sections of the boy's 2011 education plan that said he is "a generally happy student, while nonverbal."
"He follows most one-step requests with fluidity." the attorney continued. "He's a visual learner. They said that he doesn't interact with classmates socially. He stays to himself. But he shares well with his peers. He never gets upset over personal space. He's kind to other students. He's generally in a good mood and shares his happiness with smiles and high fives."
Avonte has been missing since Oct. 4, when a surveillance video showed him leaving the Riverview School in Long Island City at around 12:40 p.m.  His family has claimed that he disappeared between lunch and his return to class, and that a security guard didn't stop him from walking out of the building.
Police Commissioner Ray Kelly on Wednesday said the guard did nothing wrong, because the boy was stopped and encouraged to go back to class but he went down a hallway and disappeared out a side door. Perecman said that statement raised more questions than answers.
Meanwhile, the police, the MTA, family members and volunteers have kept up the search that is stretching throughout the five boroughs and into New Jersey.
Here is tape of a volunteer making a plea of fans of the graffiti artist Banksy to use their scouting skills to find Avonte, as posted on the Village Voice blog.
And watch the video of Avonte Oquendo as caught on the school security cameras shows him running out of the school building.