SchoolBook
Volunteers Vow to Ramp Up Search if NYPD Backs Off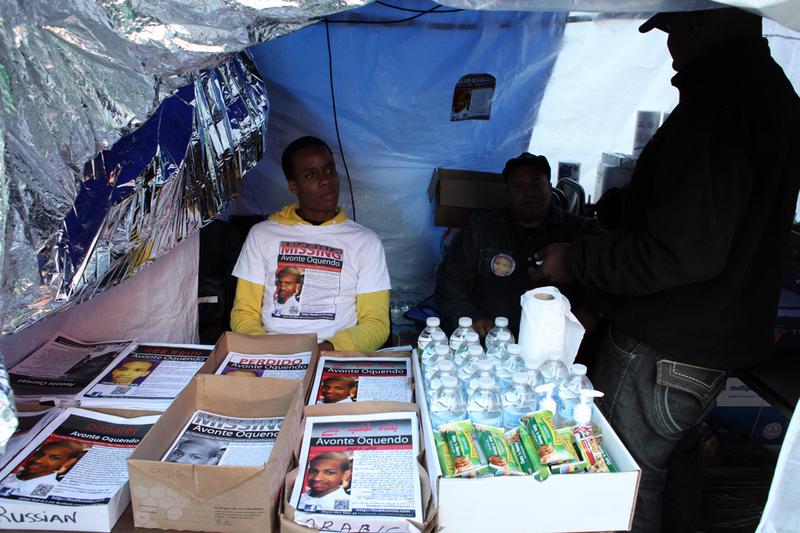 Volunteers at three ramshackle tents across the street from the Riverview School said on Tuesday they would keep going, distributing missing child posters in various languages, the day after police said they may scale back the search for Avonte Oqeuendo, a 14-year-old autistic boy who disappeared on Oct. 4. 
Eric Wright, 23, said he postponed a cruise to Mexico to help find the boy.
"We're going to be here, and we're not going anywhere because we're going to keep looking for Avonte," he said, keeping warm in one of the tents lined with silver emergency blankets. "We're not giving up, you got to keep looking. He's somewhere."
Dozens of volunteers, including members of the armed forces and a state senator trickled in throughout the morning, collecting posters and tape. Wright advised them on which neighborhood to canvas.
"We're still going to go full force," Daniel Oquendo, Avonte's father, who lives in Orlando, Florida, but came to search for his son. "Hopefully when they scale back, all the volunteers will scale up."
The New York Police Department said it has 50 officers whose primary role is to search for Oquendo and hundreds of others who work on the case every day. There are patrols searching the East River, and helicopter searching from the air. All 468 MTA stations, subway tunnels, elevators and machine rooms have been searched as well.  
Police Commissioner Ray Kelly said Monday that he may scale back the NYPD's resources, adding that there have been no credible leads from the hundreds of tips. 
Poster for the missing autistic child Avonte Oquendo, 14, outside of his school in Long Island City, Queens (Stephen Nessen/WNYC).