Lindy West is a writer, humorist, storyteller, and cultural critic based in Seattle, Washington. After seven years as a film reviewer and editor for The Stranger (Seattle's alternative newsweekly), she signed on as a Staff Writer/full-time moral scold at Jezebel.com, where she attempts to make social justice palatable by disguising it as entertainment. She specializes in angry, (hopefully) hilarious polemics on racism, sexism, and human bodies. Her work has also appeared in Slate, GQ, the Guardian, the Daily Telegraph, the New York Daily News, Vulture, Gawker, Deadspin, Cracked, msnbc, and some other places she can't remember right now. She is available for your speaking engagement. She is currently at work on her next book. As soon as this episode of Chopped is over.
Lindy West appears in the following:

Tuesday, August 12, 2014
Why a new blog that gives victims of sexual assault and harassment a place to share stories has struck a nerve with so many people.

Friday, May 16, 2014

Friday, November 01, 2013
One of Nathaniel Hawthorne's ancestors was a judge in the Salem witch trials. In his novel of early America, Hawthorne explores the tension between our deeply ingrained Puritanism and our celebration of personal freedom. Hester Prynne was American literature's first heroine, a fallen woman who's not ashamed of her sin ...
Bonus Track: Tom Perrotta on Nathaniel Hawthorne's influence

Thursday, May 30, 2013
Facebook issued a statement Tuesday saying it had failed to effectively remove misogynistic images and language from its pages. The announcement is in response to a campaign led by feminist advocacy groups to crack down on Facebook user content that glorifies violence against women. But is this an absolute victory? Lindy West, staff writer at Jezebel.com, and Nancy Willard, Director for the Center for Safe and Responsible Internet Use speak about it.

Monday, May 13, 2013
Lindy West, Jezebel staff writer and author of How to Be a Person, talks about the Greene Space event How to Be a Grown A$$ Woman tonight--and takes your calls on how you know you're grown.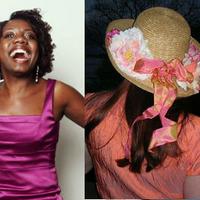 Monday, May 13, 2013
7:00 PM
Do you know where you're spending your money? Do you know how to get rid of unsightly pit stains? Do you own a set of wine glasses? Do you want to know how to be a grown up? What about being a grown-up lady? Watch on-demand video of the event now.