Canadian pianist Vicky Chow has performed extensively as a classical and contemporary soloist, chamber musician, and ensemble member, and has been described as "brilliant" (The New York Times), "a monster pianist" (Time Out New York) and "one of the new stars of new music" (Los Angeles Times).
Joining the Bang on a Can All-Stars in 2009, Vicky's passion has propelled her to work with an A-to-Z of leading composers and musicians such as John Adams, Louis Andriessen, Bryce Dessner (The National) Philip Glass, Glenn Kotche (Wilco), David Longstreth (Dirty Projectors), Steve Reich, Terry Riley, and Lee Ranaldo (Sonic Youth). Her work can be found on the 'tzadik', 'Cantaloupe',' innova' and 'altaVoz' labels. In addition to performing, Ms. Chow also produces and curates "Contagious Sounds", a new music series focusing on adventurous contemporary artists and composers in New York City. She receives continuous support from the Canada Council for the Arts and has received grants from the Fromm Foundation, Vancouver Foundation, and the BC Arts Council. 
Originally from Vancouver Canada, Ms. Chow studied at The Juilliard School with Yoheved Kaplinsky and Julian Martin before continuing studies at Manhattan School of Music with Christopher Oldfather.
Vicky Chow appears in the following: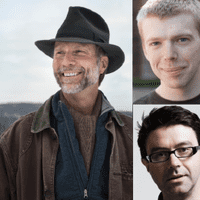 Tuesday, June 24, 2014
7:00 PM
Celebrate the launch of Q2 Music's groundbreaking new podcast, Meet the Composer, with a music party in The Greene Space at WQXR!

Friday, May 31, 2013
In this episode: Author John F. Goodman interviewed jazz bassist and composer Charles Mingus several times throughout the 1970s — originally for a proposed Playboy interview, and later for a Mingus memoir of sorts. Neither materialized, and the interviews have never been seen -- until now. Goodman joins us to speak about Mingus Speaks, a transcription of those interviews.
Plus: Soundcheck remembers jazz pianist and educator Mulgrew Miller by listening back to a 2011 session he recorded in our studio with bassist Ron Carter's Golden Striker Trio.
And: We play excerpts from our recent webcast celebrating Stravinsky's masterpiece, The Rite of Spring, with a solo piano performance from Vicky Chow of Bang on a Can All-Stars.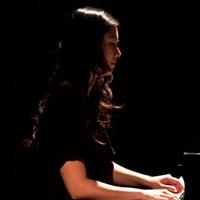 Wednesday, May 29, 2013
7:00 PM
Q2 Music and Soundcheck mark the 100th anniversary of Igor Stravinsky's "The Rite of Spring" with performance by pianist Vicky Chow and conversation with Sarah Fishko on her exploration of the era, "Culture Shock 1913." Watch on-demand video here.