Stephen Sondheim appears in the following: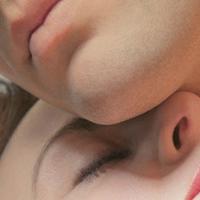 Thursday, February 14, 2013
12:00 PM
Thursday, Feb. 14 | Spend Valentine's Day with beloved composer Stephen Sondheim. Featuring performances and conversation. Watch on-demand video of the sold-out event.
Tuesday, December 06, 2011
Stephen Sondheim discusses the second volume of his collected lyrics, Look, I Made a Hat: Collected Lyrics (1981-2011) with Attendant Comments, Amplifications, Dogmas, Harangues, Digressions, Anecdotes and Miscellany. Picking up where he left off in last year's Finishing the Hat, Sondheim shares lyrics, excluded songs and early drafts, never-before-seen material from unproduced projects, anecdotes, his advice on songwriting, discussions of theater history and the state of the industry today, and exacting dissections of his work.

Wednesday, October 27, 2010
Stephen Sondheim, whose career has spanned more than half a century, discusses his process of writing lyrics, his relationship with his mentor, Oscar Hammerstein II, and his collaborations with talents such as Leonard Bernstein, Arthur Laurents, Ethel Merman, Richard Rodgers, Angela Lansbury, Harold Prince and others. Finishing the Hat: Collected Lyrics with Attendant Comments, Principles, Heresies, Grudges, Whines and Anecdotes, includes an collection of some of Sondheim's unpublished lyrics, giving readers a rare personal look into his life and his remarkable productions.