appears in the following:

Friday, August 12, 2022

The PACT Act provides new access to services for American veterans struggling with the health effects of exposure to burn pits. But in Iraq, civilians who were exposed are still on their own.

Friday, August 05, 2022

For months, governors of Texas and Arizona have been sending charter buses full of migrants to Washington, D.C. Neither the local nor federal government greets them when they arrive.

Monday, February 22, 2021

How did West Virginia become one of the world's leaders in delivering COVID-19 vaccines? One piece of the story starts with a striking photograph in the local paper.

Wednesday, February 10, 2021

The same electronic systems used to record when patients get a physical or go to the ER are also used to log data when coronavirus vaccines are given. But the systems don't share information easily.

Monday, October 05, 2020

The documentary series, an adaptation of Hirway's popular podcast, asks musicians including Alicia Keys and R.E.M to tell the step-by-step story of how a song was created.

Friday, September 25, 2020

NPR's Noel King checks in with John J. Lennon, an inmate at Sing Sing Correctional Facility, about the impact COVID-19 has had on prison life six months into the pandemic.

Thursday, September 24, 2020

Both the Trump and Biden campaigns are competing for voters in key swing states like Pennsylvania. But is either of the major parties trying to engage Black voters in cities like Pittsburgh?

Wednesday, September 02, 2020

Elizabeth Neumann, a former assistant secretary at the Department of Homeland Security, says the Trump administration is creating the conditions for domestic extremism to flourish in the U.S.

Friday, August 28, 2020

Alisha Morris, a Kansas theater teacher, created a database of COVID-19 cases in schools. Now maintained by the National Education Association, it shares data that some schools prefer to keep quiet.

Monday, August 17, 2020

"I was really trying to look at why a 19-year-old boy would give up everything ... in order, quite literally, to take up arms against the world," says novelist Fatima Bhutto.

Friday, August 07, 2020

Scientists, artists, thinkers, activists and journalists gather for meals and conservation in the new Amazon Prime show. "We have to sit at the table," says host Diego Luna.

Thursday, August 06, 2020

The documentary A Thousand Cuts focuses on how Ressa and her Rappler news organization navigate Philippine President Rodrigo Duterte's attacks on the press. It will be released in the U.S. Aug. 8.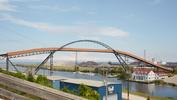 Wednesday, July 29, 2020

Ashtabula County, Ohio, voted for Barack Obama in 2016, then for Donald Trump. New political leaders there hope a younger generation of voters will help decide the 2020 presidential election.

Wednesday, July 08, 2020

Elliott created the blue-eyes/brown-eyes classroom exercise in 1968 to teach students about racism. Today, she says, it's still playing out as the U.S. reckons with racial injustice.