Sherrill Milnes appears in the following: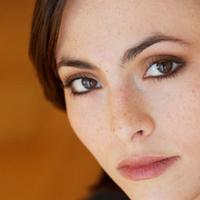 Friday, October 4, 2013
7:00 PM
Friday, Oct 4 | WQXR presents an exclusive performance with the mezzo-soprano and guests Matthew Polenzani and Anthony Roth Costanzo. Featuring a conversation with Sherrill Milnes.
Monday, June 18, 2007
Opera star
Sherrill Milnes
went from an Illinois dairy farm to taking bows at the Met. Today on Soundcheck, he tells us how he became one of the world's great baritones. And:
Lee Konitz
started cool jazz with Miles Davis in the 40s. He joins us on the eve ...
Sunday, November 28, 1982
As a follow up to the Metropolitan Opera Marathon on the previous day, Bob Sherman plays us a series of interviews he conducted which did not get aired in the New York area. We hear conversations with James Levine, Sherrill Milnes, Renata Scotto, and Luciano Pavarotti.
WNYC archives id: 70032