Robert Krulwich appears in the following: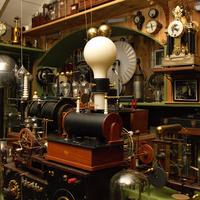 Wednesday, April 14, 2010
7:00 PM
Radiolab hosts Jad Abumrad and Robert Krulwich present a series of evening events in The Greene Space designed to tickle the mind and surprise the eyes.
Sunday, October 01, 2000
Reporter Alice Furlaud drums up support for her campaign to replace presidential debates with a time-honored method for solving disputes among political rivals: the duel. Jonathan Ames revisits slightly demented scenes from childhood. And Cecil the Singing Dog performs his greatest hits.

This week, on The Next ...