Robert Krulwich appears in the following:

Thursday, May 19, 2011
Read More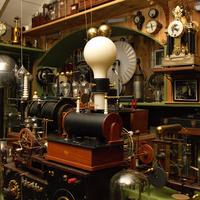 Tuesday, June 1, 2010
7:00 PM
AWE-MAGEDDON will be a curiosity cabaret featuring one or two of the world's most creative scientists, musicians, philosophers, actors and folks who can't even really be pegged in a single word. We'll be transported to a place where we are confused, amazed, confounded, inspired or flabbergasted.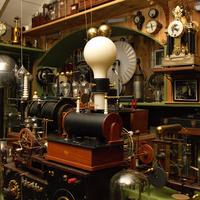 Wednesday, April 14, 2010
7:00 PM
Radiolab hosts Jad Abumrad and Robert Krulwich present a series of evening events in The Greene Space designed to tickle the mind and surprise the eyes.
Sunday, October 01, 2000
Reporter Alice Furlaud drums up support for her campaign to replace presidential debates with a time-honored method for solving disputes among political rivals: the duel. Jonathan Ames revisits slightly demented scenes from childhood. And Cecil the Singing Dog performs his greatest hits.

This week, on The Next ...

Sunday, August 03, 1997
Host Alex S. Jones discusses coverage of the recently passed Balanced Budget Act of 1997 with Mark Memmott of USA Today, Robert Borosage of Campaign for America's Future, and Willi...

Sunday, November 28, 1993
Gun violence, gun control and the Brady Bill.