Rik Cordero appears in the following: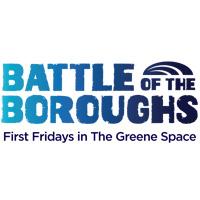 Friday, June 18, 2010
7:00 PM
The battle culminates in the final round with winners from each borough competing against each other. It's sold out, but you can watch the whole event via live video webcast at thegreenespace.org.
Tuesday, September 08, 2009
The video-sharing website YouTube has had a huge impact in today's culture for its commercial, political and even trivia uses. Some say it is democratic, fun and artistic. Others argue it is ruining video-production with low standards and mediocre stuff. Here to debate the issue is Rik Cordero, film director ...

Tuesday, September 08, 2009
Soundcheck gave you the challenge and you delivered. We've asked listeners to create the next video for the indie-rock band Fiery Furnaces. Joining us is our winner, Zachary Bennett (pictured), and our judge, Rik Cordero, of Three/21 Media, and the Fiery Furnaces themselves. We hear about the surreal images "The End is Near" evoked.

Thursday, June 11, 2009
Not long ago, MTV and major labels dropped music videos. Now, videos are experiencing a renaissance online as artists -- and their fans -- take control of the medium. In our second broadcast from the
Jerome L. Greene Performance Space
, we debate the state of music videos with
Rik ...