Mark Chiusano is a graduate of Harvard University, where he was the recipient of a Hoopes Prize for outstanding undergraduate fiction. His stories have appeared in Guernica, Narrative, Harvard Review, and online at Tin House and The Paris Review Daily. He was born and raised in Brooklyn.
Mark Chiusano appears in the following:

Thursday, December 25, 2014


In September, four Brooklyn-based writers sat down to talk about the borough that inspired them most as part of a WNYC Brooklyn Book Festival Bookend event at the Brooklyn Museum.
Read More
Friday, September 19, 2014

This was not the way America wanted the NFL season to start. The separate scandals of Adrian Peterson and Ray Rice have come on the heels of football's ongoing concussion revelations, the travails of its leaders, renewed uproars over insensitive team names and ...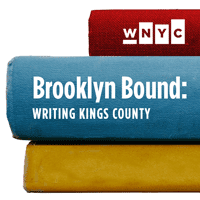 Thursday, September 18, 2014
7:00 PM
Join WNYC for a panel conversation with four of Brooklyn's best new emerging writers!

Thursday, August 21, 2014
Mark Chiusano discusses his debut collection of short stories, Marine Park, all set in the train-less and tourist-free Brooklyn neighborhood.