James Maddalena appears in the following:
Monday, February 14, 2011
James Maddalena, who plays Richard Nixon, and Janis Kelly, who plays Pat Nixon, discuss the John Adams' Grammy–winning opera "Nixon in China," playing now at the Metropolitan Opera. Adams described the opera, about President Nixon's 1972 visit to Mao Tse-tung in China, as "part epic, part satire, part parody of political posturing, and part serious examination of historical, philosophical, and even gender issues."
Monday, February 14, 2011
Find out what James Maddalena has been reading and watching recently!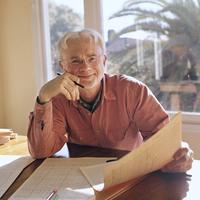 Wednesday, January 19, 2011
7:00 PM
WQXR will host a special preview of the Metropolitan Opera's staging of John Adams' iconic Nixon in China. The event will feature a discussion with Adams about his most famous opera, as well as performances of key arias by several of the leads in the Met production.