appears in the following:

Thursday, February 23, 2017

There's no prize money involved, although League of Legends maker Riot Games offers scholarships for the e-sports teams at Ohio State and competitors at other Big Ten campuses.

Sunday, August 28, 2016

A new feature on Facebook shows what interests the website thinks users have and the types of advertisements it would generate to target them. But people quickly found that not every pick is a gem.

Thursday, August 25, 2016

From Sprunk and Grog to Nuka-Cola and Fountain View, soda machines are everywhere in video games. A researcher says they can serve a dose of nostalgia after the apocalypse.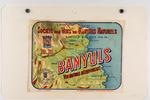 Wednesday, August 17, 2016

At the world's largest wine research library — inside UC Davis — librarians are crowd-sourcing their archives to understand the forces that shaped California's wine industry into a global powerhouse.

Wednesday, August 10, 2016

Two dozen American artists were asked to create their vision of a "dream room," in miniature form. They stuffed a lot into these small boxes: hopes, fears and some really tiny unicorns.

Friday, August 05, 2016

Washington, D.C., teens get into the spirit of historical figures and tell visitors what the portraits miss. In one instance, a student imagines a private talk between Richard Nixon and his wife.

Thursday, July 21, 2016

It's been a long time coming for the VCR. After beating out Betamax and LaserDisc for home viewing dominance in the 1980s, VHS players are going away for good.

Saturday, July 16, 2016

In 2009, a chemist and his students stumbled across a blue pigment that had never before been seen. Now that it's been licensed for commercial use, you may start seeing it everywhere.

Saturday, July 16, 2016

A week after its launch, Pokemon Go already has 65 million users — more than even Twitter. Local stores and national corporations alike feel the lure, and see potential for big business.

Monday, July 11, 2016

After being released last week, the augmented reality game is the most popular app in the world, landing people in odd places and weird, sometimes dangerous situations.

Saturday, July 09, 2016

Correspondents, editors and producers from our newsroom share the pieces that have kept them reading, using the #NPRreads hashtag. Each weekend, we highlight some of the best stories.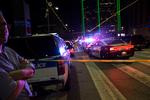 Friday, July 08, 2016

Dallas police used a bomb-disposal robot to deliver explosives to a suspected gunman, killing him. Experts say robots aren't new to law enforcement but this use was unprecedented.

Thursday, June 30, 2016

A new Pokémon mobile app will bring the virtual monsters into the real world. But the challenge for developers is to see if people are ready for AR in their daily lives.

Friday, June 24, 2016

A device called Trotify promises to make any bicycle sound like a horse's clop. Taking a page from Monty Python, it uses coconuts.