Colin Jacobsen, a New York-based violinist and composer/arranger, divides his time between 3 groups, all of which were created this century. They are The Silk Road Ensemble, Brooklyn Rider and The Knights. Mr. Jacobsen has been with The Silk Road Ensemble since its inception in the summer of 2000 at Tanglewood. Brooklyn Rider is a string quartet that he formed along with fellow Silk Road Ensemble members Johnny Gandelsman, Nicholas Cords and Eric Jacobsen that can be heard at venues as diverse as Carnegie Hall and SXSW. He is also co-artistic director along with his brother Eric Jacobsen of The Knights, a groundbreaking orchestra that has opened the Dresden Musikfestpiele with Dawn Upshaw as guest artist and that was recently featured in a PBS documentary. 
Colin Jacobsen appears in the following: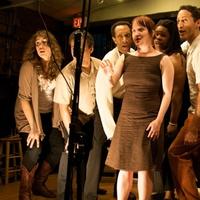 Tuesday, September 11, 2012
7:00 PM
"More or Less I Am" is a music-theater piece drawn entirely from Walt Whitman's 1855 "Song of Myself."

Saturday, May 31, 2008
The Wordless Music Series pairs rock and electronic musicians with more traditional chamber and new music performers, to create an entirely new concert experience. WNYC presents four one-hour specials that highlight the ground-breaking '07-'08 season, hosted by Radiolab's Jad Abumrad.