Annie Bergen is the midday host at Classical New York, 105.9FM, WQXR. 
Her classical radio career began in New York City on WNCN  and continued on WQXR in 2004. In between, she was an award winning arts reporter for Bloomberg Radio and Television.   An avid music lover, her interests include jazz, dance and world music.  She hosted a jazz show on WBGO and lite music on WLTW.  Annie has been featured on broadcasts from the Metropolitan Opera, the New York Philharmonic and the New Jersey Symphony Orchestra.   As a voice artist, she and can be heard on underwriting on WNYC, on audio guides at the Metropolitan Museum, and announcing stops on the number 7 subway line in NYC.
Annie grew up an Air Force brat in various cities in Europe and the USA.   She attended Boston College and lives in Jersey City.  An eclectic interest in music and the arts keeps her out and about at the latest theater and performing arts events. 
Shows:
Annie Bergen appears in the following:

Tuesday, June 28, 2016
Listen to the recorded performance of Orpheus Chamber Orchestra with the blind Japanese pianist Nobuyuki Tsujii from the Naumburg Bandshell in Central Park.

Friday, October 09, 2015
Americans are less likely to hate certain types of music than they were a generation ago. Yet the study also finds that classical music faces particular hurdles.
Read More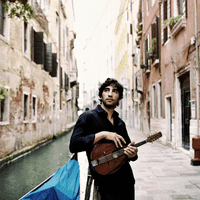 Thursday, March 12, 2015
7:00 PM
Thurs, Mar. 12 | Sold out. Watch a live video webcast of this special evening of Vivaldi and more Thursday at 7pm.

Monday, March 24, 2014
On March 21, WQXR presented the award-winning Chiara String Quartet in a concert performed completely by heart and without relying on any printed sheet music. 

Friday, August 26, 2011
Read The requiem that stands out for me is the performance I heard of Brahms's Ein Deutsches Requiem (A German Requiem) shortly after the attacks of September 11, 2001. The performa...