Alan Pierson appears in the following:

Friday, May 22, 2020
Beethoven, like you've never heard him before.
Read More

Tuesday, August 26, 2014
After a slightly weird start to his study with Gérard Grisey in Paris, Donnacha Denney moved to Amsterdam, where the composer Louis Andriessen changed his life forever.
Thursday, November 28, 2013
There are few musical moments more well-worn than the first four notes of Beethoven's Fifth Symphony. But it turns out that Beethoven might have made a last-ditch effort to keep his music from ever feeling familiar, to keep pushing his listeners to a kind of psychological limit.

Friday, March 09, 2012
Thumping beats, sweeping high-pitched melodies, and a dramatic climax – from this description, Beethoven's Symphony No. 3 (also known as the Eroica) sounds like it could be the next hot dance mix even before it's been remixed. Conductor Alan Pierson of the Brooklyn Philharmonic joins us to talk about the ensemble's "Beethoven Remix Project" – and what it plans to do with five electronic remixes of the famous symphony.

Wednesday, May 04, 2011
The Philadelphia Orchestra's bankruptcy filing is just the latest in a long history of bad news about American orchestras. But let's take a look at the brighter side of the story, shall we? With the help of Washington Post classical music critic Anne Midgette and Brooklyn Philharmonic artistic director Alan Pierson, we discuss ensembles that are tackling tough times with innovative efforts—and finding success.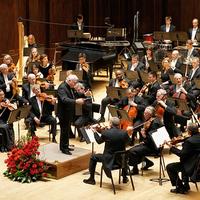 Tuesday, May 3, 2011
7:00 PM
In an effort to better understand the state of the American orchestra, WQXR welcomes four people working deep in the trenches.