Trump's Inauguration Unlikely to Improve Sidewalk Barricades and Traffic Gridlock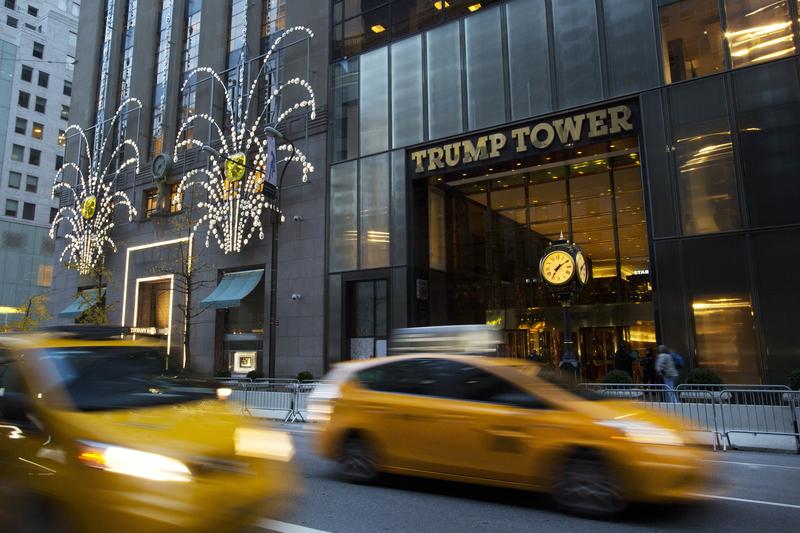 While President-elect Donald Trump hasn't indicated how often he'll return to the city after the inauguration, experts and city officials expect he'll be back frequently.
This vexes cab driver Syed Raza. He says since Trump was elected, "traffic is always gridlocked. It's unbelievable."
One might have seen this coming. Just over a week after the election, Trump decided to travel to his Bedminster, NJ, golf course by car — on a Friday afternoon. There were reports of delays up to an hour in and out of the Lincoln Tunnel because of his motorcade. So is this what the city can expect for the next four years?
Well, maybe not the tunnel part. "After January 20, if he wants to go out to Bedminster he'll end up flying out there," said Jonathan Wackrow, the executive director of the firm Risk Assistance Network + Exchange. "Utilization of tunnels for a president is not preferred at all."
Wackrow, who was a member of the Secret Service for 14 years, said the agency is in the process of making Trump Tower as secure as the White House.
"If you decide you want to go to dinner at Trump Tower or go to the restaurant or any of the businesses there, you're going to have to be vetted in advance," he said. "You're going to have to be screened going into the facility, and you'll have limited access throughout the building."
There are also extra costs for security — an estimated $500,000 a day, according to the city. Mayor Bill de Blasio sent a letter to the Obama administration this week seeking a total of $35 million in reimbursement for protecting Trump from Nov. 8 to January 20.
The mayor said he'd prefer if Trump ran his transition elsewhere. "Obviously if it's a jump ball I'd say go to that beautiful golf course in New Jersey," he told reporters Monday. "But we really have to respect that each individual making decisions at that magnitude has to be in the setting that works right for them and that has ramifications for all of use as New Yorkers and Americans."
Traffic expert Sam Schwartz predicts that whenever Trump returns to the city after the inauguration, it's going to be a nightmare. He estimates there will be delays of 30 minutes to an hour whenever Fifth Avenue is temporarily shut down. So why not do something proactive?
"Let's take advantage of this crisis, make it a bus-only street," he told WNYC, adding that there are about 140 buses an hour that travel down Fifth Avenue. "That's like almost having a subway system with eight minute or seven minute headways on Fifth Ave in an hour. And that's silly to have those buses mixing with all the other traffic and I think the Secret Service would be delighted."
Since Trump was elected businesses near Trump Tower have also suffered. On 56th Street the NYPD has set up a command control trailer and other police cars are parked on the closed street.
"It's like a ghost town on that street, because people look at and it looks like a war zone," said City Councilman Dan Garodnick, whose district includes Trump Tower. "And people don't generally stroll through war zones."
Raza, the cab driver, is resigned. "We have to suffer for at least four years."