Town Officials in Bedminster, NJ Prepare for Donald Trump — The President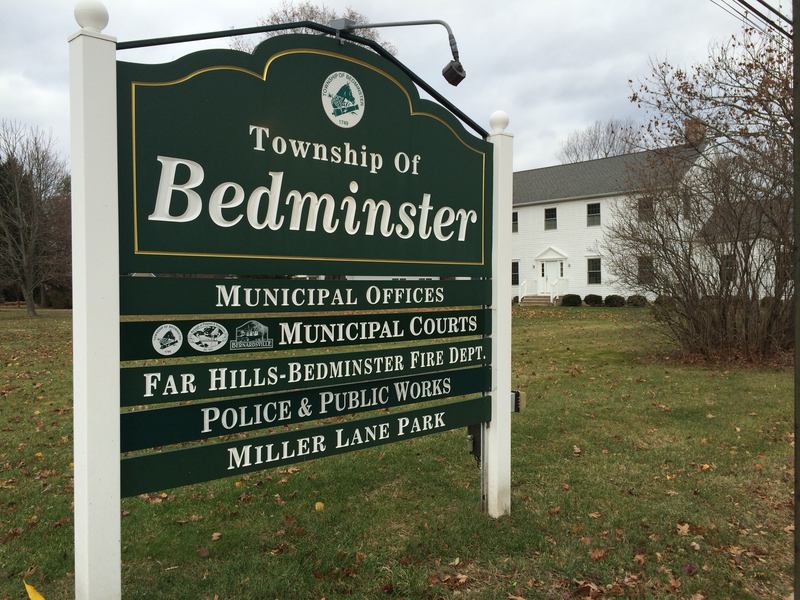 Bedminster Township Adminstrator Judith Sullivan flips through a heavy bound book in the tax assessor's office, and points out the four parcels that make up Trump National Golf Club on Lamington Road. Together, they'll bring in nearly $450,000 to the rural town of 8,300 residents this year.
"He's one of our biggest taxpayers," Sullivan says of Donald Trump, who owns the club and has long been a frequent visitor with his wife, Melania, and son Barron.
But his last visit was unlike others before it. It started with a phone call last Tuesday morning notifying Bedminster that Trump would be in town and it would need to coordinate with the State Police and the Secret Service to close roads when Trump made his entrance. Trump used the golf course, which sits on Lamington Road — a pastoral stretch where horses and sheep graze and houses sit on 10- and 20-acre lots  — to meet with potential cabinet picks. There was a small but friendly group of protesters last weekend and a horde of reporters at a loss for where to prop their cameras; Trump's golf club sits back on a long country road with no place to park.
Police Chief Karl Rock said the visit pulled 85 hours of overtime out of his available officers over the course of a weekend, putting a $4,500-dollar dent in his overtime budget. He said he feels privileged to host a president-elect, but fears too many visits from Trump, who now travels with the Secret Service, could stretch the town's resources too thin.
Daniel Cassino is a political science professor at Fairleigh Dickenson University in New Jersey. He says Bedminster officials should be concerned. While federal taxpayers pick up the tab for direct costs like that Secret Service detail, the indirect costs fall on them. That includes the additional police presence that cold be needed to quell protesters, or the public works staff that may need to repair roads damaged by the constant traffic. Cassino says there is also the disruption that can happen when a president suddenly decides to visit town during rush hour.
"The indirect costs are covered by the town — things like, you have to have officers on overtime to put up and put down traffic cones. That is entirely on you," he said. "The Secret Service will protect the president. But they're not protecting your parks. They're not protecting anything else that's going on in your town."
Sullivan, the town administrator, says the town is discussing how to handle such costs — and whether there's a possibility of federal assistance. Right now, she says, it's all new territory.
"We're a little town, we have a little budget. We have a little tax rate," she said. "At what point does it become a burden? We don't know yet. We're going to find out how this all works."