A Roadmap to the NYPD's Priorities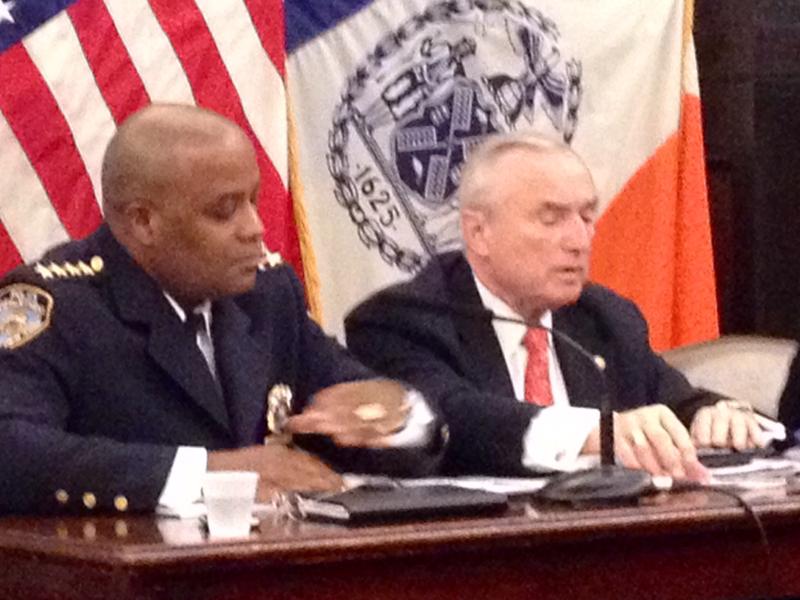 If you want to get a clearer understanding of the New York Police Department's road map for the year ahead, look at the agency's proposed budget. More technology, new initiatives and staffing is part of the plan — but not the 1,000 additional officers City Council Speaker Melissa Mark-Viverito and other council members would like to see added to the force.
Police Commissioner Bill Bratton argued that the proposal was appealing but not feasible. "It sounds great but the reality is…the first [officer] would not hit the streets until July of 2015," said Bratton. "That will do nothing to alleviate the issues that are being discussed here."
Several council members questioned how the NYPD will respond to a 7 percent increase in shootings, including a 32 percent spike in shootings in public housing. Public Advocate Letitia James said it was "unacceptable" that fewer than 2,000 housing officers patrolled more than 400,000 residents in New York City Housing Authority developments.
Bratton said the NYPD will increase its participation in focused deterrence programs designed to isolate the small number of people in a community who commit crimes. He added that he believed a gunshot detection technology pilot might also stem gun incidents.
"Fifty, 60, 70 percent of gunshots go unreported to 9-1-1. That sounds amazing but that is the fact," said Bratton. He said he also supports unmanned drones as a crime-fighting tool. The department doesn't own any, but is looking to see if drones could have a practical use in the future.