One Mother, an Anti-Violence Expert and a Recipe to Lower the Body Count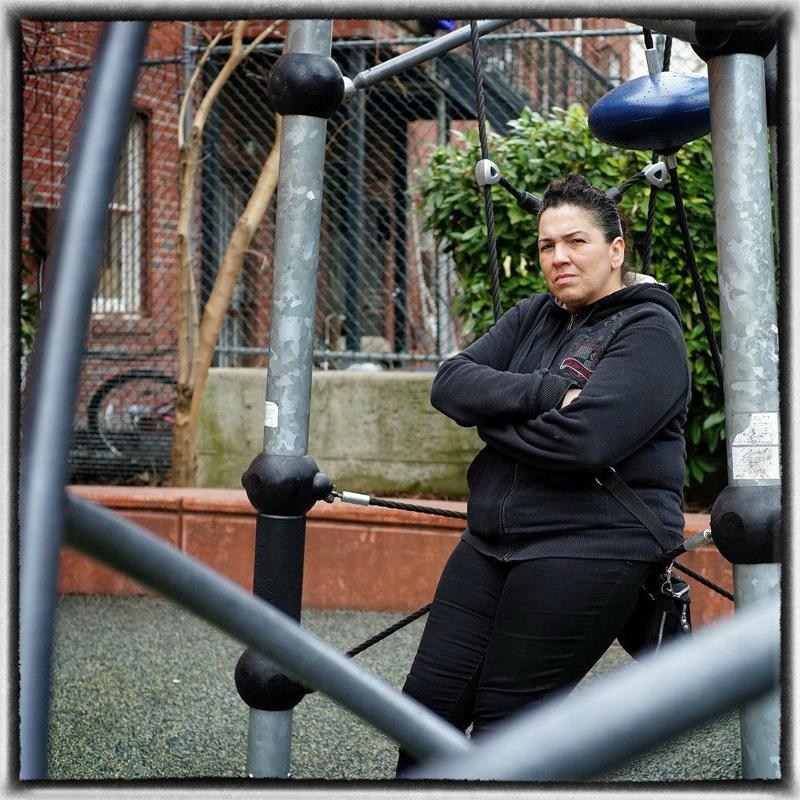 Brunilda Rivera has been on a mission to keep her 17-year-old son safe, ever since he was assaulted in a park in February.
It's the second time he's been attacked in their Bedford-Stuyvesant neighborhood in three years as the neighborhood has become rife with conflict between warring street crews. 
That has mobilized Rivera, 48, whose relationship with police has been tentative since she was a kid herself.
"They're never there when you need them," she said, and the long visible scar on her left cheek is a tangible reminder of that. 
After her son was attacked, Brunilda Rivera has been asking "What does a parent have to do to protect her cub?" (Ruddy Roye)
These days, she is keeping her son home when he's not at school, because she's worried that gang-affiliated kids are out to get him. She also reached out to the 79th precinct to ask for more patrols near their home. But she doesn't think increased police presence will fix the ongoing violence problem.
"We need something deeper, we need to dig into the roots," Rivera said.
Professor David Kennedy, co-director of the Center for Crime Prevention and Control at John Jay College of Criminal Justice, has built a national reputation with a new doctrine about such problems. Neighborhoods like Bedford-Stuyvesant aren't dangerous, he says — but a small number of youths are.
"About 5 percent of young men in these groups will be associated regularly with 65 to 75 percent of all homicides," said Kennedy, who is currently in discussions with the NYPD about collaborating on anti-violence strategies.
Kennedy's says the way to lower the body count is to interrupt the group dynamic that characterizes gang activity. But he says it won't work until the police heal their relationship with communities of color like Bedford-Stuyvesant.
"New York City became the national emblem of treating everyone in these communities as if they were lawbreakers," he said. "And guess what, they don't like it."
A popular park near the Marcy Houses, one of the places Rivera said her teenage son has been physically assaulted. (Ruddy Roye)
A reminder of violence close to Rivera's apartment. The memorial on Myrtle Avenue to a local man nicknamed "Malo," who was shot and killed. (Ruddy Roye)