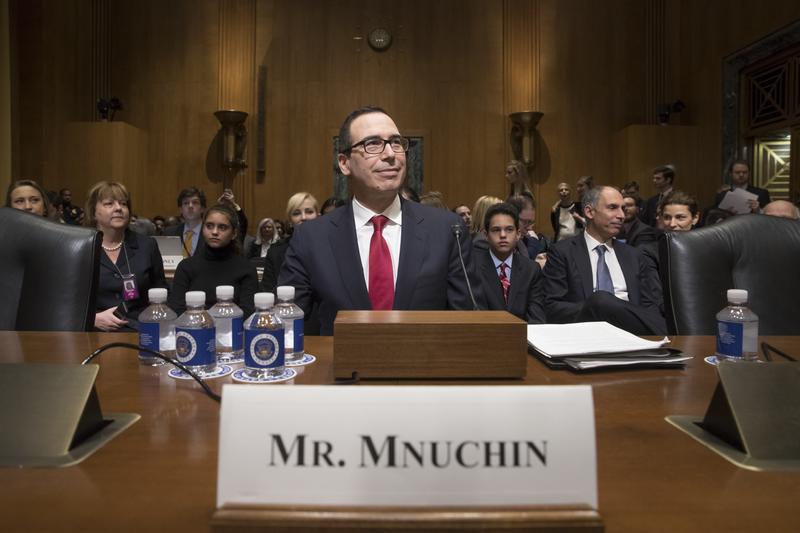 The businessmen President-elect Donald Trump picked to lead the country's economic team testified before the Senate in their confirmation hearings this week, giving a preview of how they might run the county's finances, and whether they're in line with the policies of their soon-to-be boss.
During his hearing, Commerce Secretary nominee Wilbur Ross, who made money buying and then later selling failing businesses, told senators he wasn't against international trade, but he would consider tariffs that ensured the U.S. didn't get the short end of the deal. Treasury Secretary nominee Steven Mnuchin, a former Goldman Sachs backer, said that while he wasn't against regulation, he was for loosening limits on banks, especially small to medium-sized ones. 
This week on Money Talking, Charlie Herman takes a look what the hearings revealed about Trump's picks with Sheelah Kolhatkar of The New Yorker and Jesse Eisinger of ProPublica.
Music Playlist
Good Times

Artist: Podington Bear

Album: Upbeat

Star Day

Artist: Poddington Bear