Wilbur Ross' Extraordinary Timing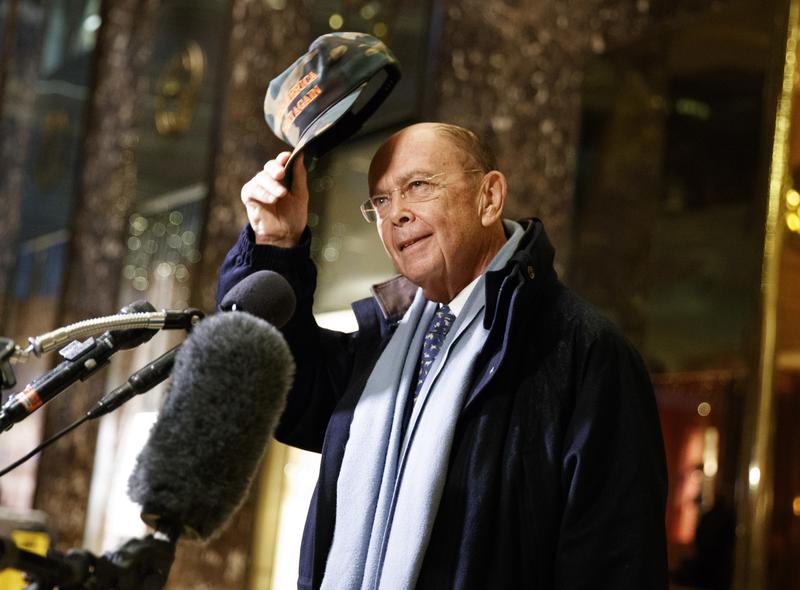 If you shut down a steel mill in the middle of the winter, it will die. 
In December 2001, LTV Corp. was planning its own suicide. By that year, dozens of steel companies were in some stage of declaring bankruptcy.
In Youngstown, Ohio, hundreds of workers from LTV Corp. mills gathered in front of a federal courthouse, desperately hoping a judge would grant their request that LTV keep its mill in working order, a "hot idle," as it's called. If he didn't, the workers were prepared to occupy the mill. 
"LTV was preparing to shut its Cleveland facilities cold over the winter and we said that's crazy," United Steelworkers chief Leo Girard said in a telephone interview. "Things will freeze up and burst and break and you'll never really put that plant back together."
LTV argued it didn't have a nickel to keep the plants operating, but an Ohio federal judge concluded otherwise, ordering the company to keep its mills hot for another 10 weeks and continue to try and find a buyer.
Three hundred miles away in Washington, DC, on the very same day the judge ruled — Dec. 7, 2001 — the International Trade Commission recommended that President George W. Bush impose sanctions on large swaths of foreign steel imports. Those import tariffs, steel industry leaders figured, would halt the death spiral.
And they would breathe fiery life into the hands of Wilbur Ross's brand-new business, WL Ross. 
Between the court decision and the tariff decision, Dec. 7, 2001 turned out to be a remarkable day of synchronicity for Ross, Donald Trump's pick for commerce secretary. With a net worth of almost $3 billion, Ross is nearly as rich as Trump himself.
The route to all those billions, the point in time at which Ross crossed the Rubicon from millionaire to billionaire, runs right through those steel mills in Ohio, beginning that day in 2001 when the country was still reeling from the 9/11 attacks. 
Ross, who's been called, "the bankruptcy king," "the bottom-feeder king," and the leader of "the empire of the damned," is what's known as a vulture investor, swooping in and buying up distressed companies, digesting them and then selling them for lots and lots of money. When he eventually sold the International Steel Group, which he formed from the remnants of LTV, Acme, and Bethlehem Steel, Ross' company made billions. (President-elect Trump's transition team didn't respond to a request for comment for this story.)
Within weeks of the twin steel decisions, Ross was in talks with LTV to take over its operations. Ross has argued that it wasn't until he read the ITC's December recommendations that he decided to "bet" on the steel industry. In Ross' self-narrative, this was simply an example of business smarts.
"I had read the International Trade Commission report, and it seemed like it was going to happen," Ross told New York magazine in 2004. "We talked to everyone in Washington."
On Feb. 18, 2002, Ross' company WL Ross submitted a bid for LTV.  
Meanwhile at the White House, lobbying for and against the tariffs was reaching a fever pitch.
Pushing for the tarriffs: The steel industry, the United Steel Workers and Bush's political advisers, including Karl Rove, who'd said that imposing tariffs was a political imperative for Bush to win Pennsylvania, Ohio and West Virginia in 2004.
Against them: Port directors, shipping companies, appliance makers and Bush's own economist brain trust, including R. Glenn Hubbard, then the chair of the Council on Economic Advisers and now the Dean of Columbia Business School. Hubbard advised the president against the tariffs because of their effect on industries "downstream from steel."
"I'm sure I must have said it to him every time he asked the question," Hubbard said, "but the decision he had to make was so much more general and so political."
Politics won.
On Feb. 27, 2002, President Bush decided to impose tariffs on steel imports for three years and a day. The very same day in Ohio, WL Ross announced a deal to take over LTV. It was the second day of remarkable timing for Ross. 
Ross cut a deal with the unions, but even so, he reduced the steel workforce by almost half. And because he'd bought LTV in bankruptcy court, he was able to shunt $7.5 billion in pension assets to the Pension Benefit Guaranty Corporation, part of the federal government. That, said Rutgers University economist Tom Prusa, is what made Ross' deal work. "The biggest thing is that he moved unsustainably huge amounts of debt out of the mill."
But Prusa concedes that the tariffs may have helped stabilize the steel industry.
Ross is not so equivocal. Had the tariffs not been put into effect, Ross has said, he would "have simply shut down the operation and liquidated the assets."
Instead, he became a billionaire.