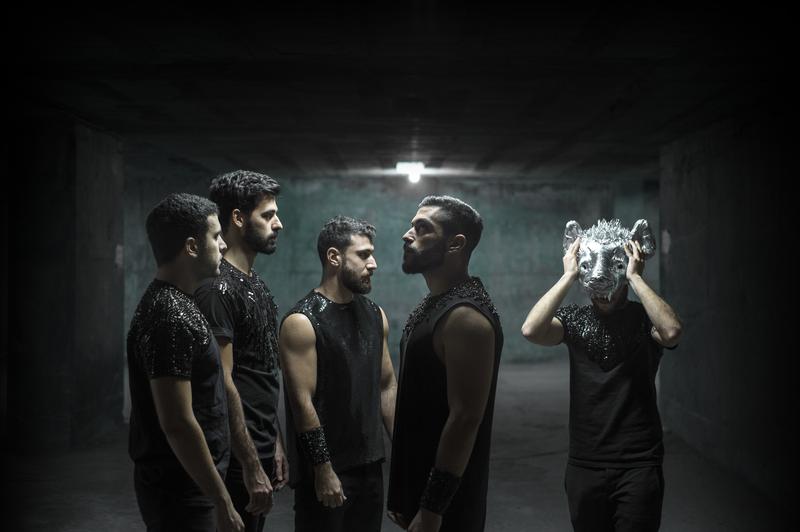 Week of June 13: In the wake of the Orlando shooting, an eerily relevant song; plus a world premiere and a new look for True Detectives' Lera Lynn.
---
A Song For Orlando?


The unspeakable horror of this weekend's mass shooting at a nightclub in Orlando has once again raised some tough questions. And you know what the worst word in that sentence is? "Again." Yet another massacre – raising the usual questions about gun control, which too many people seem afraid to answer (or even ask in the first place), but also questions about how we view people from the Middle East and Central Asia in an age when, for some people, "Muslim" equals "bad." And in the case of Orlando, questions about the struggle for acceptance by the LGBT community and the dangers of homophobia.
So there are some things in the Orlando shooting that are specific to this place and time, but sadly, the general outlines of the event have become familiar. In 2015, the Lebanese band Mashrou' Leila released a song called "Maghawir," or "Commandos," which was written in response to two club shootings in Beirut. Lead singer Hamed Sinno, who is openly gay (and therefore a figure of controversy in the Near East), repeatedly sings the line "shūb shūb 'awwuṣūk" – "boy, boy, they shot you." (See the partial translation, below.) Meanwhile, the band plays a song in a dance rhythm that would not be out of place in most nightclubs, gay or straight.
The song had nothing to do with the shooting in Orlando. Now, it has almost everything to do with it.

"Maghawir" ("Commandos")

Firstly,
happy birthday, beautiful

Secondly,
the night will be long
Tell your mother you're not afraid,
the night club is far from the shootings

Thirdly,
put black on and go out
So you know, but it snows above the hills
and the boys become men
commandos in the capital of the night

They taught us at the ground to play gangs

Boy boy they shot you
Boy boy they shot you
Boy boy they shot you

We were having a good time together,
where did you disappear?

Mashrou' Leila plays at Le Poisson Rouge here in NY on June 24.
---
PREMIERE: An Answer Song To 'Sympathy for the Devil'
Music has seen many "answer songs" over the years – the term refers to a tune that is written in direct response to another song (and often cheekily contradicts it). There are many famous examples, like Lynyrd Skynyrd's "Sweet Home Alabama," an answer song to Neil Young's "Southern Man." Ben Arthur writes answer songs in response to both other songs and to works of fiction. His upcoming album, Call & Response, comes out on June 27, and will be celebrated with a show at Joe's Pub that evening that will feature Joyce Carol Oates, the subject of one of Ben's answer songs. Today we premiere his answer song called "Sympathy For The Devil." It is, as you no doubt can guess, an answer song to the Rolling Stones tune of the same name. It's more electric than most of his work, and rides a neat combination of live and processed beats. The chorus, with its sad and beautiful refrain, "we're a lot alike, me and you," may stay with you for a while.
Now, responding with the same title is not usually how this works, but that title fits Arthur's song really well. "They call me the prince of deception," he sings, "but you're the one who closes your eyes." Arthur's narrator is a reasonable person; if evil exists, the fault lies not with him, but with us. Listen, and download this song for free for the next 24 hours. 
---
A New Video From True Detectives' Lera Lynn


Singer and guitarist Lera Lynn has gained a wide audience through her music for the TV series True Detective, where her songs – some co-written with Rosanne Cash and producer T-Bone Burnett – not only match that series' desperate, desolate mood, but occasionally amplify it. She even appears on screen, as a broken-down singer/songwriter playing grey-hued alt-country to no one in particular in a bar where the two detectives are discussing a case. So being on camera is not a problem for Lynn, and she's just released the video for her song "Shape Shifter," from her new album Resistor. The video is simple enough: she and co-writer/co-guitarist Joshua Grange play the song in an alley and on a couch; the song is simple too – a steadily pulsing bit of timeless guitar rock, and a lot more colorful and in-your-face than the True Detective songs.
Lera Lynn plays in NY at Rough Trade on July 21, and will probably be playing live in our studio that day at 2pm.
---
Cool, Dark Electronic Soul From Sweden


Most of us have a pretty clear mental image when we see the word "Nordic." But the Scandinavian countries, Sweden especially, have become more diverse in recent years. Following artists like Jose Gonzalez and Seinabo Sey, the Stockholm-born producer and songwriter known as Pheeyownah (born Feyona Naluzzi) challenges the traditional idea of what a Nordic artist looks like. Her parents are from Uganda. Her music... well, that's a little harder to pin down. Her new EP, zero9zero9, came out on Friday, and consists of four tracks of music that inhabit a netherworld between underground, downtempo electronica and a kind of cool, reflective take on soul. Pheeyownah's vocals are multitracked and cloaked in hazy reverb, and the music has a dark quality even when the lyrics are intended to be anthemic, or fun, or — as in this track, "Mountain Peak, Sea Deep" — a "poetic declaration of love," as Pheeyownah puts it.