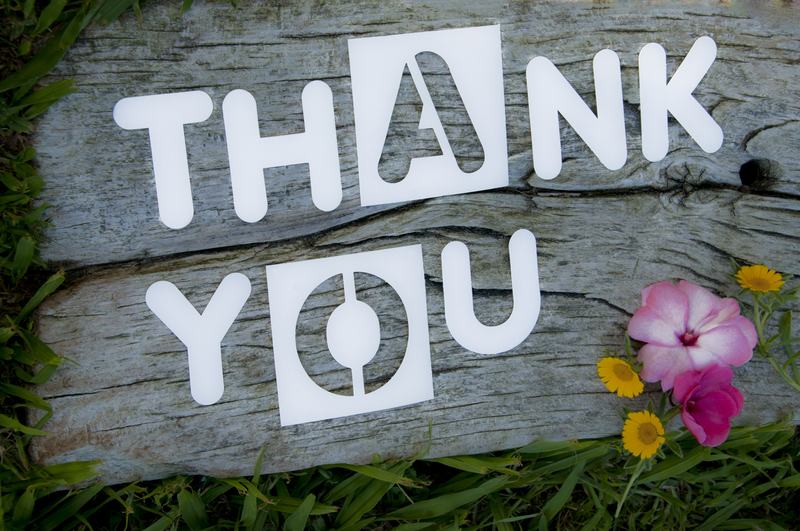 This episode of The Takeaway podcast is all about you—our listeners. Today we're handing over the show to you to give you a chance to tell your stories. All this hour we explore the joys and complexities of the simple expression of "thank you," a phrase that you'll no doubt be hearing a lot of this weekend. 
Former Lance Corporal Sean Graham served in Iraq in 2003. He's a Takeaway listener and has heard the expression "thank you for your service" over and over again. He says that phrase took on new meaning after he served overseas. He says that he's finally learned to sort the real from the ritual. 
Medina Cardona has lived his life as a "thank you" to someone. A transgender male, Medina says that he was confused and lost before he transitioned, adding that hope did not seem like an option. A friend went to great lengths to change Medina's life, asking that in return, he pay it forward. Years later, he's helped dozens of foster children and put several kids through college.
Alice Mechaley-Saigal and Anuj Saigal's marriage didn't look like it was going to work out. They'd gone back and forth, up and down, and they struggled with their differences in culture and religion. Alice is a christian American. Anuj is a Hindu from India. But they've been able to overcome the odds with a very simple message that conveyed how much they cared for each other: "Thank you."
We're not just thankful for the people in our lives, but also the places we call home. Whether it's the Rocky Mountains or the busy streets of London, a comforting, familiar place can make us realize how lucky we really are. Takeaway listener Eduwardo Lis found peace at the edge of the Atlantic when he moved to Miami, and Jane Byron, shares her memories of Camden, New Jersey—the place she grew up.
Silke Pflueger is an active member of The Takeaway's Facebook community, Under Her Skin: Living With Breast Cancer. The community serves as an interactive component to The Takeaway's six-month-long audio storytelling series on breast cancer. Silke was diagnosed with breast cancer last year, and she says the group was exactly what she was looking for—or listening for.
Takeaway Listener Judyth Brown tells us a story that spans a decade. She went out on her own after she obtained a restraining order against her husband for domestic abuse, but she struggled to support her family as her children grew up. She's thankful that she took the risk—she's now running a successful consulting firm, even if it took a while for this big gamble to pay off.