The Takeaway
Terror in Manchester, Pleading the Fifth, Graduation Wisdom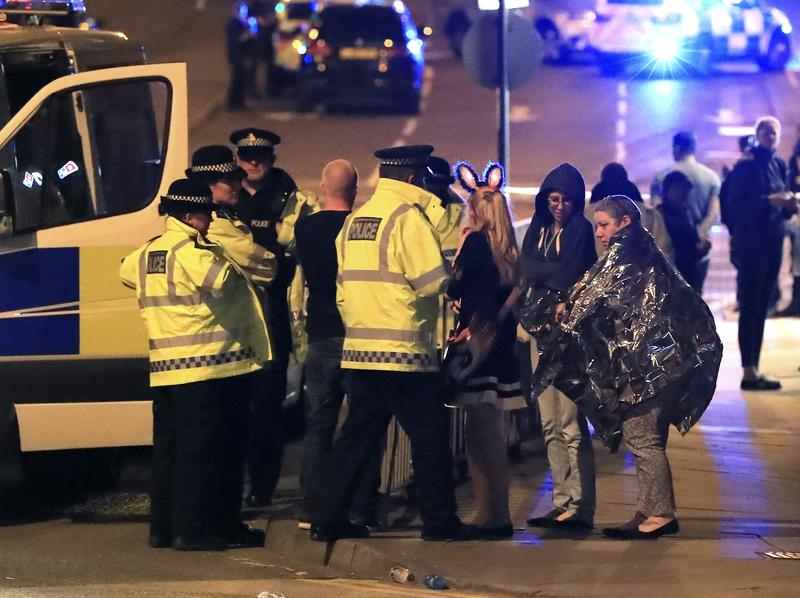 Coming up on today's show:
Last night, an explosion tore through an arena in Manchester, England, where pop star Ariana Grande was finishing up a performance. At least 22 people were killed, and more than 50 people were injured. British police are calling it a terrorist incident. Sewell Chan, the London-based international news editor for our partners at The New York Times, brings us the latest. 

On Monday, former National Security Adviser Mike Flynn said he will invoke his Fifth Amendment right in order to avoid a Senate Intelligence Committee subpoena requesting documents that could tie him to Russian interference in the 2016 election. We explore the legal justification for this option, and how it relates to the investigation being led by former FBI Director Robert Mueller, with Amy Sabrin, a retired attorney who represented numerous public officials and executives in Department of Justice and congressional investigations.
After choosing to visit Saudi Arabia and Israel on his first official foreign visit, President Donald Trump appears to be further isolating Iran during his trip abroad. What is the Iranian view of the president's Middle East trip? Nahid Siamdoust, a lecturer at Yale's MacMillan Center for International and Area Studies and author of "Soundtrack of the Revolution: The Politics of Music in Iran," weighs in. 
Yesterday, the Department of Homeland Security decided to extend Temporary Protected Status (TPS) for more than 58,000 Haitians in the U.S. The Obama Administration originally granted TPS after Haiti's 2010 earthquake, but the acting director of U.S. Citizenship and Immigration Services recently suggested that conditions have improved sufficiently for Haitians to return home, and is calling for TPS to end. Kenny Azi, a Haitian living under Temporary Protected Status in the U.S., explains why he disagrees with the Trump Administration's determination. 
On Tuesday, the White House reveals the 2018 budget. The proposed budget — a fleshed out version of the skinny budget put forth in March — is expected to contain major changes to entitlements, including cuts to SNAP benefits, Social Security's Supplemental Security Income program, and $800 billion in cuts to Medicaid over the next 10 years, which would affect 10 million people. Jonathan Cohn, senior national correspondent at The Huffington Post, explains what you need to know. 
Andrew Cohen, a senior editor at The Marshall Project, and Jessica Van Dyke, an attorney practicing in Nashville, Tennessee, look at Tennessee's criminal justice system through the case of Thomas Edward Clardy, who was convicted of murder but claims that the evidence was legally insufficient to support his convictions.
As students prepare to graduate, The Takeaway examines some of the most popular commencement speeches and what makes them so successful with Cristina Negrut, a software application designer creator of the website Graduation Wisdom.
This episode is hosted by Noel King.