The Takeaway
ACA Repeal Marches Forward, The Economics of Faith, Cracking the Fake News Code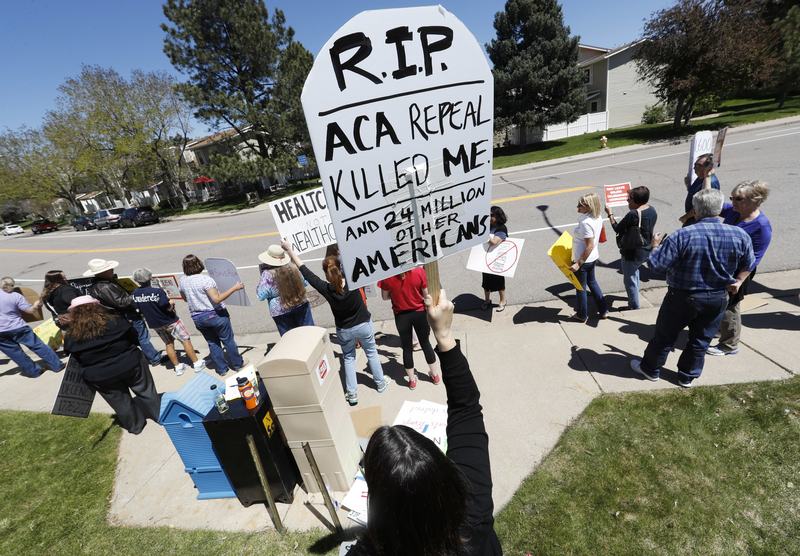 Coming up on today's show:
By a vote of 217 to 213, Republican lawmakers in the House voted on Thursday to repeal and replace the Affordable Care Act after years of attempts and campaigning to dismantle the healthcare law. Sarah Kliff, senior policy correspondent for Vox, breaks down what's in the bill, and whether it has a chance to pass in the Senate. Joe Walsh, a former congressman and a nationally syndicated radio host, says that not all conservatives are celebrating. 
French voters will head to the polls on Sunday. Marine Le Pen, the far right leader of the National Front, will square off against centrist and political novice Emmanuel Macron. But many working-class French citizens are frustrated, and are considering staying home this weekend. James McAuley, Paris correspondent for The Washington Post, explains.
Melissa Locker, culture reporter for TIME, The Guardian, and The Takeaway, reviews the TV series that returning or premiering in the coming weeks, including "Master of None," "House of Cards," "Twin Peaks," and "Unbreakable Kimmy Schmidt."
Rafer Guzman, film critic for Newsday and The Takeaway, reviews the new releases hitting the box office this weekend, including "Guardians of the Galaxy Volume 2" and "Norman: The Moderate Rise and Tragic Fall of a New York Fixer." Rafer also discusses the film teaser for the highly anticipated action movie "The Dark Tower."
On Thursday, President Donald Trump signed an executive order, "Promoting Free Speech and Religious Liberty," which eases IRS restrictions on political activities by religious groups. Micah Schwartzman, professor of constitutional and first amendment law at the University of Virginia Law School, and co-editor of the book "The Rise of Corporate Religious Liberty," has the details. 
Fake news sites are often associated with the far right and efforts to get President Trump elected, but recent analysis has found a proliferation of fake news sites originating from sources on the left. Jeff Green, the CEO of Trade Desk, an internet advertising company that was recently commissioned by CBS to investigate who is reading and sharing fake news online, explains the political trends in the phenomenon.
This episode is hosted by Todd Zwillich.