The Takeaway
Mixed Reviews for Trump, A Shifting War Front, Remembering the L.A. Riots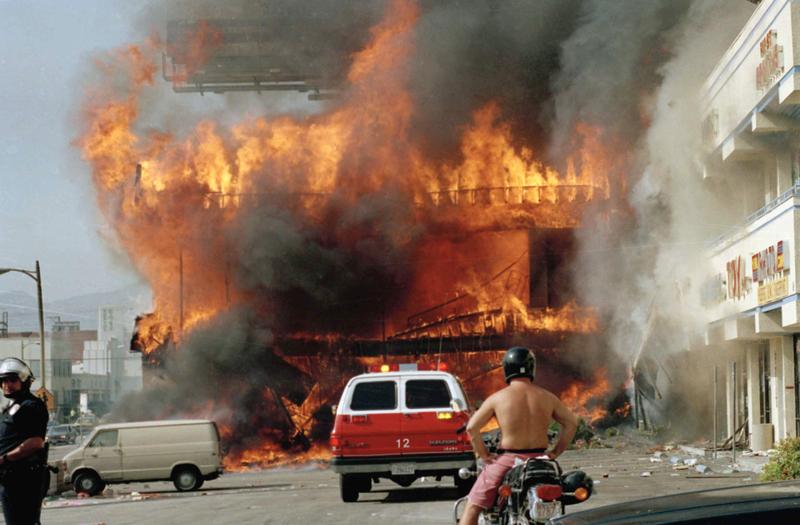 Coming up on today's show:
How are Trump supporters assessing the president's first hundred days in office? Kevin Lonie, a salesman from Manchester, New Hampshire, and Shirl St. Germain, a retiree in Marco Island, Florida, discuss President Trump's progress, and what they'd like to see change. 
Kraig Moss packed up and joined the Trump campaign last fall as a supporter and traveling musician. Now Moss, who lost his son three years ago to a heroin overdose, feels disillusioned by the president he helped to elect. He weighs in today on The Takeaway. 

Yesterday, the Pentagon announced that two American service members were killed in action Wednesday night. The Taliban presence in Afghanistan has also grown significantly in recent months, and is raising questions about the protracted American presence in the country. Carlotta Gall, North Africa correspondent for our partners at The New York Times author of "The Wrong Enemy: America in Afghanistan, 2001-2014," explains.
After losing more than 10 million subscribers in recent years, ESPN laid off around 100 journalists and on-air personalities this week. Dave Zirin, sports editor for The Nation magazine and host of "The Edge of Sports" podcast, discusses changing face of ESPN, why they're losing money, and how their cuts reflect the larger state of sports journalism. 
Every Friday, Rafer Guzman, film critic for Newsday and The Takeaway, drops by to review the big new releases hitting the box office. This week, Rafer reviews the new sci-fi thriller "The Circle," which stars Tom Hanks and Emma Watson, and the action-drama "Sleight," starring Jacob Latimore and Dulé Hill.
Saturday is the 25th anniversary of the start of the L.A. Riots, which broke out after the Rodney King verdict and lasted for nearly a week. John Ridley, Academy Award-winning screenwriter of "12 Years a Slave," showrunner for the ABC drama, "American Crime," and director of the new film "Let It Fall: Los Angeles 1982-1992," discusses the L.A. riots and the current state of race-relations in America. 
Filmmaker Sacha Jenkins is releasing "Burn, Motherf*cker Burn," a documentary that provides a comprehensive look at the 1965 Watts riots, and how the uprising was similar to that of the L.A. riots. He discusses his film, and what needs to happen for the emotions that sparked the riots to change.
The Takeaway needs your help! Please visit wnyc.podcastingsurvey.com and tell us a little about you and the podcasts you love in a five-minute, anonymous survey. We really appreciate your help — knowing more about you helps us make more of the shows you enjoy. Thank you from all of us at The Takeaway!