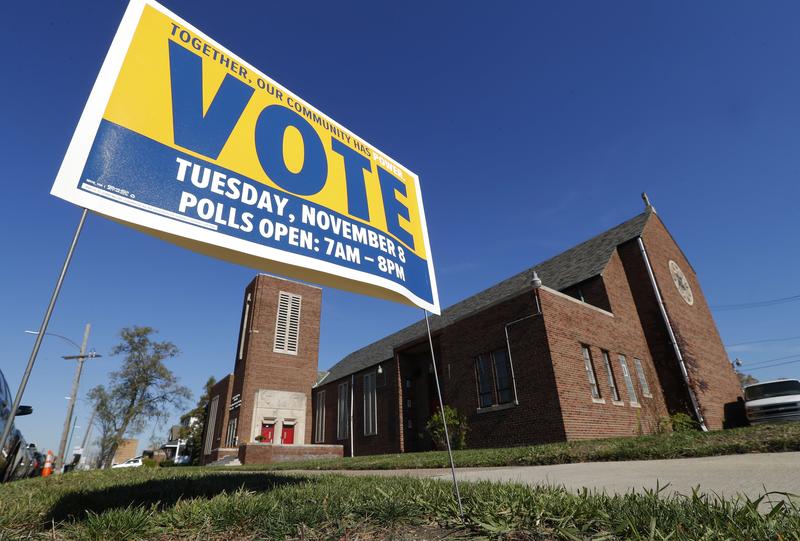 Coming up on today's show:
With less than 24 hours to go before Election Day, Takeaway Washington Correspondent Todd Zwillich gives us an update on the race for the White House. 
How are citizens around the world viewing the U.S presidential election? Today we hear from Charles Maynes, an independent radio producer and reporter based in Moscow, and Tom Mitchell

, Beijing bureau chief for The Financial Times.
For the last few months, The Takeaway has been interviewing individuals in each of the 15 community types identified by the American Communities Project to get a sense of the issues that are affecting people where they live ahead of Election Day. Today, we hear from Russell Ballenger, an activist from the Minneapolis-St. Paul area.
With help from a couple researches from the University of Nebraska, a team at WNYC Radio has come up with a way to measure stress during the election by analyzing saliva. Amanda Aronczyk, a reporter for WNYC and the Only Human podcast, and Elaine Chen, a producer for WNYC's Only Human podcast, explain.
A day before the election, we do a final check in on the polls with Sam Wang, a neuroscientist at Princeton University and a data analyst and founder of the Princeton Election Consortium.
How are young people thinking about the 2016 election? We hear from four high school students at Excelsior Academy in Newburgh, New York.