The Takeaway
The Debate of The Century, Protesting Rikers, Trusting the Military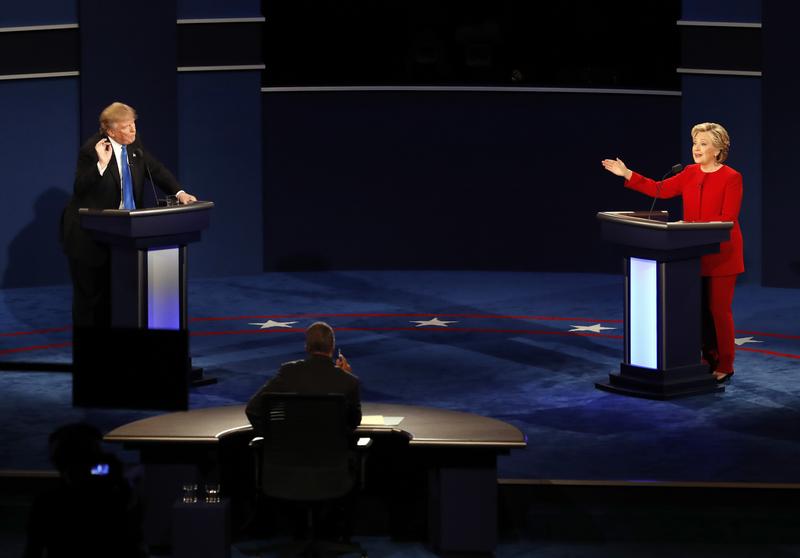 Coming up on today's show:
What are the big takeaways from the first debate between Donald Trump and Hillary Clinton? Takeaway Washington Correspondent Todd Zwillich joins the program after a late night of debate coverage.
In partnership with The Marshall Project, The Takeaway explores the case of Nathaniel E. Epps. Epps was convicted of rape in 1996 along with his brother-in-law, but new technology and DNA testing has raised questions about his conviction. Andrew Cohen, commentary editor for The Marshall Project, and Olga Akselrod, senior staff attorney for The Innocence Project, weigh in. 
Hundreds of activists marched through New York City over the weekend to call for the closure of the Rikers Island jail complex. Today, The Takeaway hears from activists who are working to close the facility. 
A case against President Obama's Clean Power Plan will be heard today in the U.S. Court of Appeals for the D.C. circuit — 28 mostly Republican states, along with over 100 companies and labor and industry groups, will be fighting to overturn the plan, which was stayed by the Supreme Court back in February. Here to walk us through the case is Jody Freeman, director of the Harvard Law School environmental law program.
In his new book, former Secretary General of NATO Anders Fogh Rasmussen argues that the 2016 election is crucial for the future of our role as the "world's policeman," and that we can no longer take a backseat on the world stage. Rasmussen, the former Danish prime minister from 2001 until 2009, currently serves as the director of Rasmussen Global, a geopolitical and security strategic consultancy.
In a new five part series, The Takeaway is exploring trust in American life. According to a June 2016 Gallup poll, more Americans trust the military than any other institution in the country. Retired U.S. Colonel Andrew Bacevich, a professor emeritus at Boston University, explains.